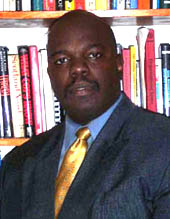 The High Crime Rate has all of us concerned about our safety and well being, it seems hopeless! Your staff / membership is not immune to these troubling times. However we must not allow the current trend of events cause panic and insecurity, thus we must develop strategy and tactics that increase our chances of survival. The methods discussed here are real and do not attempt to be politically correct, the key aim is to educate participants in whats happening in our society and present effective and efficient ways to survive the encounter.
Violent Crime: Survival and Personnel Protection Strategies
This seminar is designed to analyze the current crime trends and assist participants in developing their own self defense / survival plans. The aim being to ensure that tactics and strategy are based on what is actually happening to them as to what is happening in the community at large. Proper management and reducing of fear is a much better approach to dealing with violence, than constantly living in fear.
Goals and Objectives
1.Create an awareness and alert participant to the current prevailing conditions
2.Provide the participant with methods of surviving violent encounters
3.Reduce the level of fear and build confidence
Topics to Covered
1.919, What is your emergency?
2.Survival Instinct – Knowing the Signals
3.How Not To Become a Victim of Violent Crime
I hope that this timely topic sparks some interest, thus I look forward to discussing the possibility of working with BIFS organization.

A little bit about the presenter Mr. Gamal Newry

With over 25 years martial arts experience, and more than 15 of these years as the lead instructor of police orientated self defence skills for the Royal Bahamas Police Force, he is the only person that has taught instructor and hand to hand combat strategies for all agencies of the Bahamas Ministry of National Security. He holds the rank of Sergeant in the Bahamian Police Reserves and is a tactical instructor and advisor for their Drug Enforcement Units elite Strike Force. He has attended numerous course and training special military and police units of Canada, Taiwan and the United States, regarding, special weapons and tactics (SWAT), officer survival and safety, use of force management, and less lethal force. He has black belts in Karate, Jujutsu and Judo. He is the and the Chief Instructor at Island Jujutsu and Karate.
Mr. Newry is a National and International expert in the area of security and loss prevention and done numerous consulting and investigative work. A regular columnist for the Bahamas Weekly and The Tribune Newspaper where he shares insight on corporate and business security issues. He has headed and developed policy and procedures for several major properties in the Bahamas and presently is the Head of Security for the Bank of the Bahamas International. Having developed for each of these organizations policy and procedures and comprehensive training programs, relating to fraud and background investigations, disaster management business continuity, crime risk management. A member of the American Society of Industrial Security, Association of Certified Fraud Examiners, Newry is also a Certified Business Continuity Manager and represents the International Foundation for Protection Officers in the Bahamas.

Regards,
Gamal

Stay Safe, Stay Strong
Be Safe, Be Strong


Gamal Newry

is the President of Preventative Measures, a Loss Prevention and Asset Protection Training and Consulting Company, specializing in Policy and Procedure Development, Business Security Reviews and Audits, & Emergency and Crisis Management. Comments can be sent to P.O. Box N-3154 Nassau, Bahamas or, email
Refuse2BAVictim@gmail.com
http:// newrypreventativemeasures. blogspot.com/