Last Updated:

Feb 6, 2017 - 2:32:04 PM
---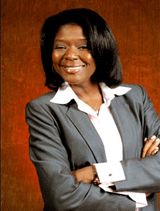 If you absolutely hate being in situations that require you to ease awkwardness with insincere chit chat, you are not alone. Online polling company Amplicate recently found 78% of their participants feel the same way. Some see small talk as meaningless conversation with people they could care less about and have little in common. However, in social/business settings small talk is how we build relationships, make valuable connections and let people know what we have to offer. Like it or not the better you are at making good conversation the more doors open up to you. The good news, you can acquire this skill.

I had a client whose promotion came with the responsibility to socialize with prospects, clients and senior executives from other regions. She dreaded having to piece together conversations at social events to kill the sound of silence. Situations like this can make even an extrovert uncomfortable. Feeling as if you are under pressure to perform can be nerve wrecking.

My first goal was to help her change her mind set. She needed to view the situation differently. Instead of viewing this as a task, she needed to see this as an opportunity. You can learn something from anyone. Ask meaningful open ended questions that allow the other person to share their perspective……..and then really listen. My client needed to realize that most people are interesting in some way, everyone has a story and there is commonality in being human.

Contrary to what many people think being a good conversationalist doesn't mean you have to do most of the talking. Become genuinely interested in others. Look for the something fascinating in everyone you meet. You will be surprised how interesting people are. Allow them to talk, value your similarities as well as differences. Look for what you may have in common. The more you have in common the more comfortable you will both become. People like to talk about their jobs, share their opinions and advice; but it's not often that we can find someone to listen with appreciation.

My client learned that she didn't have to prove how smart she was or that she deserved the position she had. She learned to focus on making others feel comfortable. This helped to alleviate some of her nervousness.

If you take the focus off yourself, learn to ask open-ended questions and become a sincere listener, people will not only want to talk to you, they'll find you likable and engaging.

Kim Welcome

is CEO of Influential Voice, a Communication Trainer and Coach; she assists businesses and professionals to achieve their goals by helping them to develop deliberate, skillful, polished communication skills. She invites your questions and comments: info@influentialvoice.com For more info: www.influentialvoice.com






© Copyright 2013 by thebahamasweekly.com

Top of Page