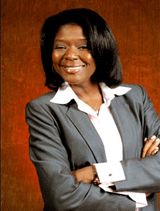 Every business is susceptible to situations where an error on the company's side may be the catalyst for an unhappy customer or client. Sometimes simply being in business will subject you to personality types that are difficult to deal with.

Keep in mind that the objective is to preserve the professional relationship even if you are unable to give a ranting customer exactly what they want. Your approach can help to bring the desired outcome if you apply savvy and finesse.

Here are five common mistakes when dealing with difficult customers.

Trying to ignore the obvious: If someone is visibly angry, don't try to act as if you don't notice with the hope that somehow if you ignore their emotions they will calm down. Acknowledge the emotion they are expressing. Validate what they are feeling. Whether you think it is warranted or not makes no difference. Saying to them, "I can see that you are very frustrated." Shows that you are tuned in to what they are feeling. In some cases, if the person is acting out of character they will check themselves.



Not providing a proper forum:

If the forum is inappropriate such as the middle of your sales floor or in the reception area of the office, direct them away from other clients or customers. The goal is to get them into a private space where they are unable to influence bystanders and they don't have an audience to play up to.



Not allowing them to vent:

One of our seven universal needs as humans is to be understood. Never try to shut someone up when they obviously need to vent. It's like putting a plank of wood on a volcano to keep it from erupting. Difficult though it may be, allowing them to express themselves is therapeutic. Did you know that when someone is extremely angry their IQ can drop to the level of someone who is mentally retarded? This means that there is no reasoning with someone who is irate. Allowing them to talk will help them to calm down.

Refusal to offer an apology: It has been reported that less than 50% of angry customers ever receive an apology. Untrained customer service people believe that to apologize to admit they are wrong. This is not true. Even if the situation is due to an error on the customer's part, offer an apology. The words "I apologize", opens the door for reconciliation. Whether or not the fault lies with the company, we want to apologize because the customer is having a negative experience and our company is in some way tied to it.

Lack of empathy: Too often trained professionals use the right words, such as "I apologize", but they are totally disconnected from what the person is feeling. The expression has become rote and it is obvious that they can care less. When we truly put ourselves in the other person's shoes, it will help us to say the right words, with the right tone and body language.


Kim Welcome

is CEO of Influential Voice, a Communication Trainer and Coach; she assists businesses and professionals to achieve their goals by helping them to develop deliberate, skillful, polished communication skills. She invites your questions and comments: info@influentialvoice.com For more info: www.influentialvoice.com