Last Updated:

Feb 6, 2017 - 2:32:04 PM
---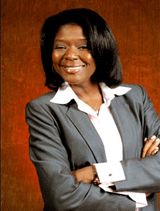 Okay, so you're in an important meeting with your company's Regional Manager and five other District Managers. Your boss catches you off guard by asking your opinion of some new idea. You have a definite opinion, but you want to give a clear, concise answer minus the rambling that you often hear when people are put on the spot. How do you think clearly and answer the question while supporting your position?

One way is to break the question into three components; past, present and future. Start by making a statement about what things were like before, i.e.



Past:

"Before the new procedure we had no way of tracking......."


Present:

"Now we have a definitive way to track and this has been very helpful with....."


Future:

"I am sure once everyone has gotten acclimated to the new procedure we will benefit greatly from..........."

Or you can state the situation; discuss the causes and the eventual consequences, i.e.

"The procedure is not as effective as it needs to be. We will continue to lose profits until we find a way to address................"

Always give a thoughtful pause before you answer. It conveys you are insightful. Say everything that you need to say and nothing more. End with a statement that has impact, for example, "The new procedure has effectively corrected a system flaw."

Then stop talking. Don't kill the impact by ending with words like "right", "see" "okay" or "today".

The best way to get better at expressing your ideas without preparation is to practice every chance you get, or even get a partner and practice on each other. The more you rehearse the more flawless you'll become.
About the Author:
Kim Welcome is CEO of Influential Voice, a Communication Trainer and Coach; she assists businesses and individuals to achieve their goals through helping them to develop deliberate, skillful, polished communication skills. For more info www.influentialvoice.com





© Copyright 2011 by thebahamasweekly.com

Top of Page