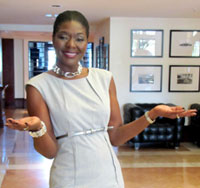 If you are an employer spending money to equip your team with the skills necessary to compete in an ever evolving marketplace, be sure to make the most of your training dollars to get the highest ROI (return on investment) possible. Here are some things you can incorporate.
1. Frame the training, so everyone understands the context of the new information. How does the task or new behavior affect the organization, the client and the person performing? Too often employees are disconnected. Without proper understanding of 'the why' they are less likely to implement or their performance may be rote. Rote behavior creates problems when a circumstance or condition differs slightly. Most of us have had experiences where the employee could not figure out how to solve the problem because the situation deviated slightly from the norm. I was recently told of a situation where a customer purchased a food item, only to find out it was spoiled. She went right back into the store to return it. However, the store policy stated no refunds. The cashier would not budge, she was like a robot, only programmed to say 'no refunds'. There was no manager around and needless to say the customer was fuming. The cashier couldn't think her way out of a paper bag. Surely, the policy was not to frustrate a customer about something that was not their fault. The cashier could have easily defended her decision by holding the product to show her boss. Yet, she opted to lose the business of the customer for life, along with the business of others with whom she would share her bad experience.
2. Involve your managers. If you are training the line staff on new behaviors involving soft skills, like communication, emotional intelligence or anything related to interpersonal skills, be sure to include your managers. First of all this indicates the importance of the training to the organization. Also, the line staff will be more willing to try if they see their manager is willing to put forth the effort. We all need improvement, never allow the line staff to feel management is above personal development.
3. Dispense in bite size portions. It is better to focus on various topics throughout the year versus trying to cram everything into a one day seminar. Soft skills training is a way to create the culture you would like to see in your organization. When it comes to behavioral changes, you cannot be effective if you only talk about these topics once every two years. Offering short workshops several times throughout the year and focusing on implementation between new topics is much more effective.
4. Hold your staff accountable for the training they receive. Consider tying your expectations to performance appraisals or bonuses. Information becomes much more important when it affects us personally. Make your training dollars count.


Check out the FULL SERIES of articles by Kim



Kim Welcome CEO of Influential Voice works with progressive companies and individuals who are concerned that unrefined communication skills may be hindering their growth and advancement. She helps them to increase their power to influence for greater productivity and impact. For more info visit www.influentialvoice.com. For a Free Speech & Voice Evaluation email info@influentialvoice.com.