Last Updated:

Feb 6, 2017 - 2:32:04 PM
---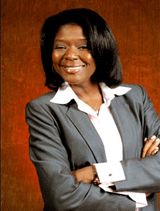 Feedback, critique, criticism, call it what you may. If you want to grow, learn or get a better understanding of how you are perceived by others you have to place value on feedback.

Without feedback we would live in a vacuum. This stunts growth, improvement and innovation. The same way feedback is what causes organizations to improve their processes, products and services; it can help us as individuals to improve our professional presentation.

However, sometimes it is difficult to accept a critique. Studies have shown that negative commentary is significantly more impactful than praise. We can receive twenty compliments in one day, but the one negative is what we will remember. Unfortunately, that's human nature.

Here are three tips to help you make the most of feedback:


Relax and keep an open mind, listen and don't judge the content. Consider the source, everyone does not come from a place of support, some people have ulterior motives. However, sometimes even if the messenger is not altruistic, you may find truth in their feedback. So make sure your body language suggests that you are willing to give this information fair consideration. Unfold your arms, maintain eye contact, but don't glare. Use gestures to show you are listening.


Don't get caught up in the delivery. Yes, there is a way to give feedback so that the receiver is more receptive. However, if the critic has not mastered how to tell you something they feel you need to correct, filter the message. Even if the message is crass, rude or insensitive it just may contain value.


Think of the feedback as data or information that needs to be considered. After introspection if there is an element of truth that will help you to improve in anyway, implement it. At the end of the day, you are better for it.


In professional situations, feedback is vital in order for you to sharpen your game, so see it as an opportunity. If you are able to take feedback and implement noticeable change, you will be known as a high performing professional.


Inviting feedback is a great way to differentiate yourself and will benefit you in two ways. It conveys you strive for excellence. Plus, it puts you in a mindset that is more receptive to correction.


Thank the person who takes the time to give you constructive criticism. Many people rather not address anything that is uncomfortable. For some people, to give feedback that isn't positive is a daunting task. The fact that someone chooses to share with you may actually mean that they care. For many people, it may be easier to say nothing. Have you ever had a performance appraisal that was much lower than your expectations and when you inquired why, you finally got the feedback you needed to excel?

We all need feedback to flourish; put it in its proper perspective.


Kim Welcome

is CEO of Influential Voice, a Communication Trainer and Coach; she assists businesses and professionals to achieve their goals by helping them to develop deliberate, skillful, polished communication skills. She invites your questions and comments: info@influentialvoice.com For more info: www.influentialvoice.com
Check out Kim's other articles HERE





© Copyright 2013 by thebahamasweekly.com

Top of Page