Last Updated:

Feb 6, 2017 - 2:32:04 PM
---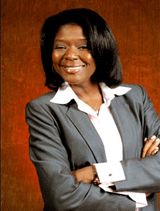 Social Psychologists have discovered that what you do with your body can actually configure your brain. For example studies have shown that when we smile we actually feel happier. Even if you force the smile by holding a pencil between your teeth, this can affect your hormones and increase feelings of happiness.

Research has found that powerful people use similar non-verbal behavior. They stand taller, push their chests out, plant their feet firmly and take up more space. Think of when an athlete wins a race, they spread their arms and hold them high. It is an expression of power.

Now contemplate the opposite, what do you do with your body when you are feeling insubstantial or have relinquished your command to someone else? For instance, you may have witnessed the way some people leave in the middle of a church service. They often hunch their shoulders and look down as if they are sneaking out. What are they doing? They are trying to minimize their bodies in hopes of going unnoticed.

Unconsciously, we also see this in the boardroom. The power players hold their bodies erect or lean back in their seats exposing their chests, while those who feel less powerful scrunch down in their seats and take notes in their laps as if they don't want to be intrusive.

Amy Cuddy, social psychologist and professor at Harvard Business School conducted a study that concluded our body language not only affects the way others see us, but how we see ourselves. Scientists have concluded powerful body language can raise your testosterone level, making you feel more powerful.

Cuddy suggests by simply practicing high power poses, you can trigger chemical reactions within your brain that will give you a sense of increased potency. When we feel powerful we are better able to command an audience.

So, the next time you are about to begin an important meeting, sales pitch, interview or presentation, close your office door or go into the restroom and spend 2-3 minutes rehearsing power poses. Examples include, putting your feet on the desk, leaning back in your chair and clasping your hands behind your head or standing with your feet slightly apart with your hands on your waist. This can help to raise your testosterone level and lower your stress level, which mimics what goes on in the bodies of the powerful and confident.

Of course it would not be appropriate for you to throw your feet up on the desk in an interview or give a presentation with your feet apart and hands on your waist, but you can use power poses for prepping.

Prepping will help you to be more convincing as you enter the room with notable deportment, confident eye contact, a firm handshake and a smile that is engaging.

Many have overcome their timidity by feigning boldness. You can be emboldened by the support of science. As motivational speaker Les Brown loves to say, "Fake it, 'til you make it", which simply means pretend until you become.



Kim Welcome

is CEO of Influential Voice, a Communication Trainer and Coach; she assists businesses and professionals to achieve their goals by helping them to develop deliberate, skillful, polished communication skills. She invites your questions and comments: info@influentialvoice.com For more info: www.influentialvoice.com
Check out Kim's other articles HERE





© Copyright 2013 by thebahamasweekly.com

Top of Page