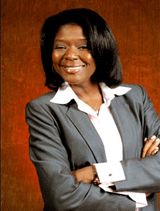 It's common in business to have to deal with an unhappy or even angry customer in instances where the company has somehow dropped the ball or there has been a misunderstanding. Often company representatives feel hesitant to offer an apology for fear of further exposing the company or being forced to take the blame for something they had nothing to do with. When is it appropriate to apologize to a customer who is obviously upset? What about those instances where the customer is at fault, like when they have failed to read disclaimers or policies?

Research has shown that fifty percent of unhappy customers never receive an apology. Unfortunately this can sour the customer's experience even more than the actual incident. Remember, the issue is never the issue. Your customer's experience is truly determined by the way a problem is handled. It is always appropriate to offer a sincere apology, even when the problem is the customer's fault. I've had workshop participants absolutely balk at this idea, but a sincere, carefully crafted apology is a powerful tool that puts the customer service representative in control.

Firstly, it helps to calm down the customer who is emotionally charged. Remember, many customers have never received an apology before. Secondly, it gives you the opportunity to show empathy to someone who is having a bad experience with your company. Thirdly, it is an excellent prelude to ensuring your client understands you want to make things right.

An off handed apology can be even more agitating than no apology at all, so think before you speak. Put yourself in the customer's situation and understand what they are feeling. Apologize for the experience that is being associated with your organization. Never use the word sorry. This word is weak and takes the focus off the customer and puts it on you.

"Please accept my earnest apology for the frustration this has caused you."

This effectively shows you understand what your customer is feeling without placing blame or accepting responsibility. Apologize well to reduce profit loss and retain customers.

Kim Welcome

is CEO of Influential Voice, a Communication Trainer, Coach and Voice Actor; she assists businesses and individuals to achieve their goals through helping them to develop deliberate, skillful, polished communication skills. For more info www.influentialvoice.com