Last Updated:

Feb 6, 2017 - 2:32:04 PM
---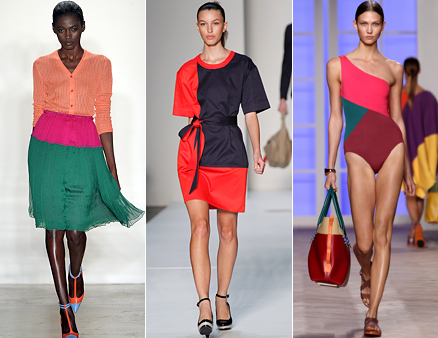 Mercedes Benz Fashion Week in NYC has recently wrapped up. While the fashion world has gotten a glimpse of what US designers have in store for the fall and winter season, it's all about what's currently hot for spring. Here are four must-have trends that are incredible wearable as well!

Trend: Animal Motifs

Animal motifs on my suit, horses and birdies loop de loop! Animal prints are a cheerful spring trend that add a bit of whimsy to even the most serious looks. Sweaters, blouses and dresses are galloping and taking flight with celebrities and fashion enthusiasts alike incorporating the trend into their wardrobes.

Celebs Who Love It: Kourtney Kardashian, Jayma Mays

How to Wear It: Prints can be overwhelming when worn head-to-toe. Choose the part of your figure you want to highlight and stick to wearing a print in that area only. If you want to highlight your upper body, a pastel coloured silk blouse with a dainty bird print is ultra feminine and draws the eye to your upper body when paired with a solid bottom.

Trend: Colour-Blocking

Color blocking is becoming more of a fashion staple than a trend. Add interest to simple silhouettes with bold, attention-grabbing colours.

Designers Who Showed It: Sophie Theallet, Marc by Marc Jacobs, Tommy Hilfiger,

How to Wear It: Stick to three colors to keep the look bold, without going overboard.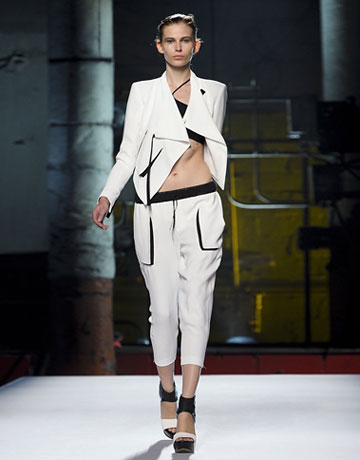 Trend: Sports Center

Sports inspired fashion is now oh-so-chic. Forget schlepping around town in your favourite sweatpants. Traditional athletic pieces get a couture makeover, taking street wear to the next level.

Designers Who Showed It: Alexander Wang, Marc Jacobs, Bill Blass

How to Wear It: Embrace the urban edge of refined athletic pieces, and then turn the trend on its head! Pair sleek yet comfortable drawstring sweatpants with a matching jacket and turn it up a notch with stellar heels.

Zip-up jackets in techno fabrics layered over darling floral dresses add edge to a traditionally sweet spring staple.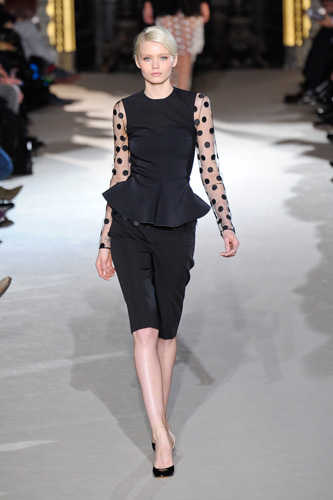 Trend: Peplum
The fashion world can't seem to get enough of peplum. A big trend in fall 2011, the ultra-feminine silhouette is still popular for spring. A great way to add a retro flair to your look, this silhouette is inherently lady-like - playing up a woman's hourglass figure by drawing attention to the waist and exaggerating the hips.

Designers Who Showed It: Stella McCartney, Giambattista Valli, Marc Jacobs

How To Wear It: If you are shy to show your waistline, peplum is not the trend for you. Opt for a sleek, fitted blouse paired with a peplum skirt or the reverse, a sleek pencil skirt paired with a structured blouse that has a peplum bottom. For those who love dresses, peplum-embellished dresses are also quite popular.
Tyrina Talks Fashion is your weekly serving of fashion forecasting, trend reporting, figure analysis and helpful fashion tips and tricks. Email Tyrina with your fashion questions and photos at tyrinaalicia@hotmail.com. Visit www.primadonasales.com





© Copyright 2012 by thebahamasweekly.com

Top of Page