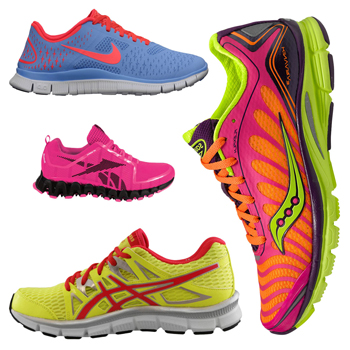 Neon sneakers


I've recently started working out regularly. Things started to jiggle in places they weren't meant to, and before they got out of control, I decided to bite the bullet and get moving.

I haven't strapped on a pair of sneakers to exercise in years. Needless to say my workout gear consisted of over-sized promotional t-shirts doled out by local companies over the years and shiny American Apparel tights that have no business on anyone much less someone attempting to workout comfortably.

My eleven year-old sister (a fashionista in her own right) was sweet enough to gift me with a couple pairs of running shorts for Christmas, her subtle hint that it was time to get my workout wardrobe in order. I got the message loud and clear, you don't have to look scruffy when working up a sweat.

If your workout gear leaves you less than motivated to get moving, here's how to get your workout wear in shape.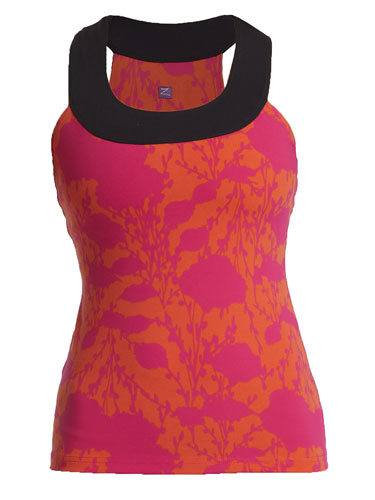 Zobha floral tank


Neon

Fashionable and practical, neon is tres chic and transitions easily from the gym to running errands about town. With stylish brands such as Lululemon and Sweaty Betty adding a bold pop of neon into their lines it's easy to shine bright while shedding pounds.

Floral

Spring's floral trend isn't just for sundresses and delicate skirts. Who says you can't wear prints and do push ups? Fitness can be feminine with delicate floral prints that make you feel like a woman while working up a sweat. A floral workout ensemble transitions easily from your morning spin class to brunch with the girls.

Sports Bra

Whether you're an A-cup or double D-cup, giving your bust the support it needs while you're working out is important. Look for a sports bra that lifts, separates and supports, especially if you have a fuller bust line and prefer running as your form of cardio exercise. I am obsessed with the Ta Ta Tamer by Lululemon. It has four-way stretch, wicks away moisture, is chafe resistant and breathable. Making sure the 'girls' aren't going anywhere while you tackle the stair master.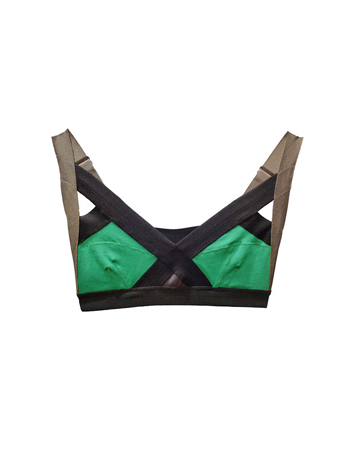 VPL Sports Bra


Nike+ Fuel Band

I am obsessed with my Nike+ Running application on my iPhone which allows me to track the running distance, the amount of calories I burn and challenge myself by synching my running stats with my friends who use the application as well.

If you don't have an iPhone or android, the Nike+ Fuel Band is a great way to measure your everyday activity. It tracks running, walking, dancing, basketball and dozens of everyday activities, calculating calories burned, steps taken and more. The band also does double duty as a watch. Helping you to measure your progress and keep a clear eye on your fitness goals.

What you wear to the gym isn't as important as actually getting there and working out – but the right gear can help you feel more comfortable and confident as you exercise.








Tyrina Neely

Tyrina Talks Fashion is your weekly serving of fashion forecasting, trend reporting, figure analysis and helpful fashion tips and tricks. Email Tyrina with your fashion questions and photos at tyrinaalicia@hotmail.com . Visit www.primadonasales.com