Last Updated:

Feb 6, 2017 - 2:32:04 PM
---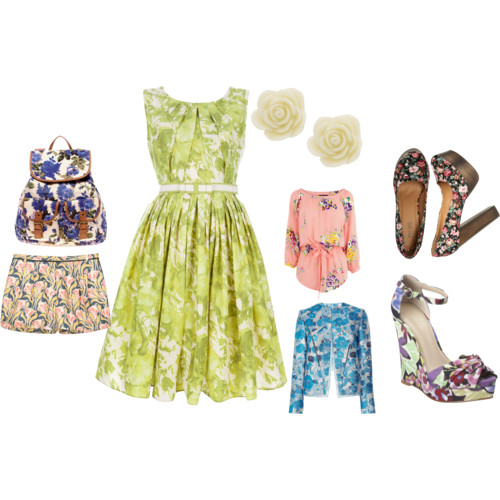 Floral motifs have been a huge spring and summer trend for the past few seasons, and this year is no different. A subtle nod to the fashions of decades past, flowers are popping up on dresses, blouses scarves and everything in between. Feminine, delicate and fun - or bold daring and sultry, floral prints are versatile and are proving to be spring and summer's hottest print.

Not only for 'girly girls' there is a floral print for every personality, body size and occasion. Keep your wardrobe blossoming in everything from roses and poppies to orchids. Whether you're off to the office or a weekend outing, here are some tips to get you on your way.

Color

From demure pastel hues, to bold primary colors, choose a color palette to flatter the type of look you are trying to achieve. From full color prints to muted almost monochromatic prints there's a color and color intensity for everyone.

Bold red, green and yellow primary color palettes work well against a dark base. This color palette is not for the faint of heart. The boldness of these colors make for a funky look with a retro aesthetic. Pair with simple accessories. Because of the busy colors, choose a dark neutral, black actually works well against a color palette of strong bold primary colors.

For those who desire a softer look, pastel watercolor floral prints are light and pretty, perfect to pair with softer neutrals such as taupe, beige, olive and brown. The softer hues are more versatile when it comes to accessorizing your look. Neutrals and pseudo neutrals as well as metallics all work well. Or choose a soft hue in the print and accessorize using that color.

Shape

When wearing any print, proportion is highly important. The size of the floral print you choose should complement your body size and shape. If you are full figured opt for maxi floral prints. A larger frame is best complemented with a larger floral print. Similarly, a smaller frame is best complemented with a mini floral print. The smaller print is complementary because it does not overwhelm a petite frame as a larger print would.

Floral prints draw attention to whatever part of the body it is worn on. Wear the floral print on the part of your figure you want to flaunt. If you have great hips and shapely legs opt for a feminine floral skirt with a solid blouse. If your upper body is your strong point, wear a delicate floral blouse with a flattering open neckline and a solid bottom.

Wearing this fun trend in separates gives you the control to tone it down with solid pieces instead of a dress full of the same print.

Accessories
If you want to tread water with this trend, floral accessories are a great way to bring a little flora into your wardrobe without feeling like a flower girl.

My favorite way is to don a silk scarf. One of the most versatile and elegant accessories, pure silk scarves can be worn in a myriad of ways and add a classic elegance to a simple look. Tie around your neck, your handbag, your waist or as a hair accessory.

If you can't see yourself jumping on the scarf train, florals are all over bags, shoes, and brooches - a simple way to wear the trend with a solid colored outfit.

Whether you go retro with a floral romper or play it safe with a monochromatic floral blouse under your business suit, floral prints are a perennial trend that sprouts up whenever the temperatures get warm.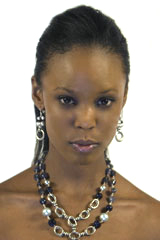 Tyrina Talks Fashion is your weekly serving of fashion forecasting, trend reporting, figure analysis and helpful fashion tips and tricks. Email Tyrina with your fashion questions and photos at tyrinaalicia@hotmail.com. Visit www.primadonasales.com





© Copyright 2012 by thebahamasweekly.com

Top of Page