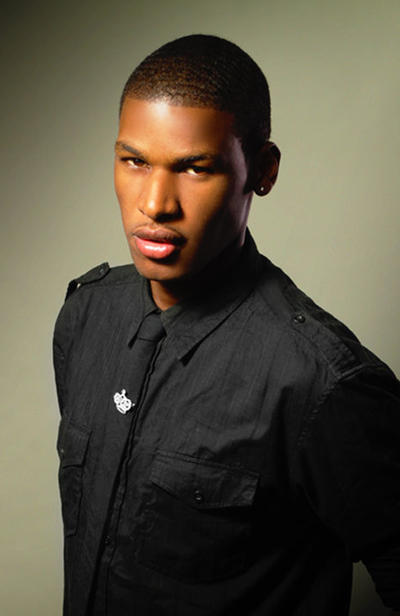 The Local Designer Profile question and answer series is designed to give you an intimate glimpse into the background and artistic process of young movers and shakers in the local fashion industry in The Bahamas.

Burgeoning local designer David Rolle, the talent behind the line House of Raphelita is making waves in the local fashion industry. The twenty-something designer recently snagged The Culture and Fashion Award at the Islands of the World Fashion Showcase (IWFS) held locally in May and kept tongues wagging as the designer of choice, dressing the First Lady Mrs. Bernadette Christie at the official Opening of Parliament.

As a contributor for the online regional fashion portal CaribFashionTV.com, Rolle shares his views on fashion via his regular column The Fashion Drum Rolle.

Tell us where you got the name House of Raphelita?



The name House of Raphelita pays homage to my great grandmother Raphelita Pinder. She was the first person to give me a sewing needle. 

Describe your growth as a designer since you initially won the IWFW NextGen award for your first collection. 

In 2010 when I won Island of the World Fashion Week NextGen designer award, I was unexposed to the world of fashion. As a part of my award, I received a scholarship to attend Parsons, The New School during their summer studies.

Being in New York City and attending the number one art school in America opened my eyes to not only the possibilities in fashion but the requirements needed to develop a successful fashion house. My growth has equipped me with the skills to know how a cohesive collection is designed. As a designer I am now able to produce garments that are practical and marketable.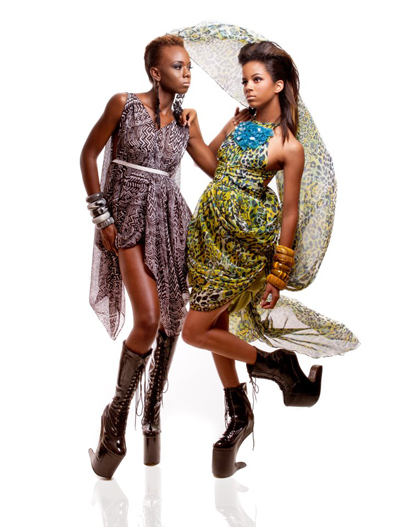 Which designer or trend is your biggest inspiration at the moment?





I was recently asked in an interview about designers that I'm inspired by and a few people took it the wrong way when I replied that I was currently being inspired by myself. While I have countless designers who really get my juices going, I'm in love with my own designs right now. I like where I came from as a designer and I'm excited about where I'm headed. 



The trend that I'm bananas about right now is probably femininity. For a while ladies have been sporting tailored garments, earth tones and unisex inspired garments. With the trend of femininity making its way onto the main stage, ladies are showing more of their curves and skin with sheer materials, lace, frills and shorter hem lines. 



Which designer do you find most inspiring & why?



My favorite designer of all time is the late Alexander McQueen. He, like myself was an artist first and used fabric as a medium. He was able to see beyond what average eyes could see and was fearless in design and creative thinking. McQueen was a legend and one not soon to be replaced.



What was the inspiration for your latest collection?



Capital punishment. 




Describe how it felt to walk away with yet another win at IWFS.





Being the premier fashion event in the country and one of the leading fashion events in the region gives IWFS much to brag about. Being a second time award recipient gives me a lot to be proud of. I was honestly clueless that I stood a chance to win the cultural award during this year's show. I gave my best effort and things worked out in my favor, the judges liked what I presented. 





Tell us how you got the opportunity to dress The First Lady, Mrs. Bernadette Christie for the opening of Parliament. What was your inspiration when designing a piece specifically for her and this auspicious occasion?





Mrs. Christie and I share a few mutual friends. We actually met a year ago and I got the opportunity to produce a fascinator for a funeral service she was attending. During the election season, the idea of a custom designed garment came about and shortly after the general election I was asked to sketch some ideas. 


My inspiration came directly from Mrs. Christie herself. She is known as a classy lady with impeccable style and an eye for fashion. I wanted to create a look that was simple but very detailed. I kept in mind my fashion philosophy while designing, fit, fabric, flare. It was vital to me that the clothing fit as if it came off of a rack. The fabric had to be the best I could possibly find and it had to have an element that made you look twice.
Truth be told I think if I had used trash bags as fabric on the First Lady she would have somehow made it look like it cost thousands.

Pairing my design with a custom Harl Taylor BAG, is becoming a trend and knowing the First Lady would have it no other way made everything perfect. 




If you could dress one Bahamian, male or female who would it be?


Kids at children's homes. I know the power of a new outfit. I know the feeling of getting a custom outfit made. As a young man who always had sufficient I can't imagine what teenagers who don't have parents deal with mentally. As social beings we like to feel and look good, I'd love to share that feeling with teens at children's homes. 





What is one piece every woman should have in her closet?




Every woman should have self confidence. A smile and positive spirit never goes out of style. 
Closet must haves for any season also include a pencil skirt, nude and black pumps, white button down shirt and a good pair of blue jeans. 




Tyrina Neely

Tyrina Talks Fashion is your weekly serving of fashion forecasting, trend reporting, figure analysis and helpful fashion tips and tricks. Email Tyrina with your fashion questions and photos at tyrinaalicia@hotmail.com . Visit www.primadonasales.com