Last Updated:

Feb 6, 2017 - 2:32:04 PM
---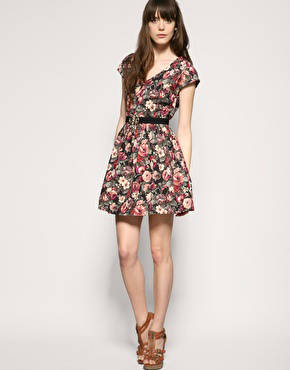 Longing to embrace the retro trend but weary of looking like you just stepped out of a time capsule? Achieving a stellar look by mixing vintage or vintage inspired pieces with modern basics can be easier than you think!

Whether you have an affinity for the funky, casual style of the 80's or the prim and proper femininity of the 60's, playing with prints, silhouettes and accessories can help you pull off a unique look that suits your modern style with a subtle nod to decades past.

Floral Dresses

Retro floral dresses typically feature a large floral pattern in bold or pastel colors. Flapper style dresses are reminiscent of the 20's and 30's while halter styles represent the popular styles of the 50's and 60's.

For a retro look from the later decades, opt for a dress with a fitted bodice in a halter, three-quarter or long sleeve style. The skirt should fall just below the knee with a full or swing skirt. Halter styles with a pencil skirt were also very popular.

As the weather cools, pairing your floral vintage inspired dress with a worn and cozy cardigan adds to its vintage flair.

Slip dresses are oh-so-sexy and naturally have a vintage flair. Pair with a structured modern blazer or supple leather cropped blazer for a look that combines hard and soft as well as vintage and modern elements.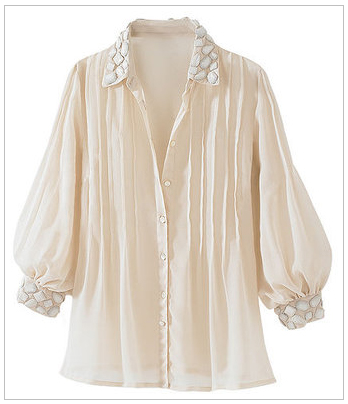 Blouses

My current obsession are vintage inspired victorian blouses. Victorian blouses typically have a high neckline with feminine details such as lace, pintucking, ruffles and pleats.

Pair these delicate retro blouses with your modern favorites such as textured shorts, bootleg jeans or flat front trousers for the office.


Accessories

Accessories are one of the easiest ways to transform a look. For a feminine detail, top off your modern look with a small square silk scarf in a bold print tied delicately around the neck.

If you are a do-it-yourself fashionista have fun adding appliques to simple pieces you would like to transform. Adding a large bow applique to the neck or below the shoulder of a dress, three quarter sleeve or long sleeve blouse instantly gives it a 1960's flair.

Chain link belts with large loops are reminiscent of the 60's, 80's and 90's. Have fun playing with the size of the loops or get adventurous and make your own belt!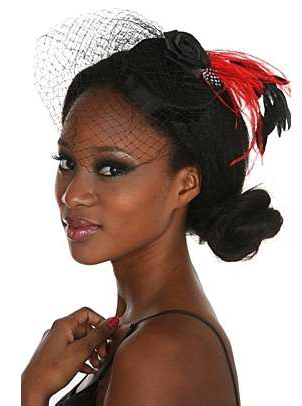 Pill box hats, berets, and even fedoras also add a chic vintage flair to modern looks.

Layered necklaces also add a chic vintage flair to a modern look. Strands of faux pearls, a gold locket or just one statement colorful rhinestone necklace can add a wealth of personality to the simplest look.

Have fun mixing and matching vintage inspired pieces with your modern basics for a look that shows your personality while remaining tres chic!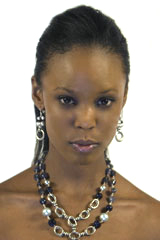 Tyrina Neely

Tyrina Talks Fashion is your weekly serving of fashion forecasting, trend reporting, figure analysis and helpful fashion tips and tricks. Email Tyrina with your fashion questions and photos at tyrinaalicia@hotmail.com . Visit www.primadonasales.com





© Copyright 2011 by thebahamasweekly.com

Top of Page