Last Updated:

Feb 6, 2017 - 2:32:04 PM
---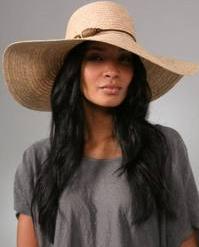 The summer has arrived, and with it the need for the ultimate sun protection Beach Survival Kit!

I am an extra shade of chocolate after spending three glorious days beach combing and cay hopping in Abaco. Though I look forward to my darker summer shade every year - a testament to all the fun in the sun that has been had, I do worry about how healthy all that sun exposure is for my skin. Any change in skin colour indicates sun damage from sun exposure. Yes, many of us enjoy getting a nice summer tan but the costs to our skin are great.

This weekend I'll be trotting over to one of my favorite Bahamian islands, Eleuthera and going along with me are my top 3 fashion essentials to keep me looking fabulous, beach ready and most importantly safe from the sun's rays.



Large Brimmed Sun Hat



Shamefully the only part of my body I slather with sunscreen religiously is my face. Years of seeing a dermatologist and the fight for perfect skin has trained me to never leave home without it!

In addition to sunscreen for your face, a large brimmed sun hat provides great protection from the beaming sun on a long stretch of idyllic beach. The sun is most intense from 10am - 4pm, prime beaching hours. Donning a protective wide brimmed hat shields your face, head, ears and neck from direct sunlight.



Not all clothing is created equal. There are a number of factors that determine how much sun protection your clothing provides. The weight, type of fiber, tightness of the weave and even color can affect just how much protection you are getting.

Oddly enough typical beachwear is lightweight, light colored and loosely woven, all poor characteristics if you are counting on your clothing to protect you from the sun.

Sun protective clothing is treated with a chemical sunblock during manufacture. Everything from running suits to sandals are now available in sun protective UV materials.

When sun protective clothing is hard to come by, you can even wash sun protection into your clothes! Sunguard is a laundry additive that contains the sunscreen Tinosorb®

When added to laundry detergent, it decreases the amount of UV radiation that penetrates fabric and reaches the skin and lasts approximately 20 washes.


Sunglasses with UV Protection

Though many of us choose sunglasses for fashion more that function, ultraviolet eye protection is important. Choose sunglasses that block 99-100% of UVA and UVB rays. Large lenses offer more protection as well, perfect since over-sized frames are still all the rage.

Though it's tempting to snag a pair of $10 designer look-alike frames - steer clear of those sunglasses that offer no UV protection. If no mention of protection is listed on the label then no protection is provided.

Polarized lenses reduce glare and really make the beautiful colors of the Bahamian seascape pop! however unless polarized sunglasses are specifically treated with a UV coating they too offer no ultraviolet eye protection.

Sun hat, sun protective clothing and large sunglasses that block ultraviolet rays are top on the list of fashion essentials to stay safe while enjoying the sun. Even if the weather is cooler and slightly overcast, the sun's UV rays still harm the skin. So protect your skin and most importantly have fun!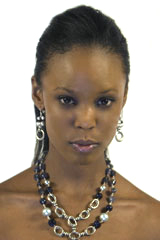 Tyrina Neely

Tyrina Talks Fashion is your weekly serving of fashion forecasting, trend reporting, figure analysis and helpful fashion tips and tricks. Email Tyrina with your fashion questions and photos at tyrinaalicia@hotmail.com . Visit www.primadonasales.com





© Copyright 2011 by thebahamasweekly.com

Top of Page