Last Updated:

Feb 6, 2017 - 2:32:04 PM
---
Cleaning out your closet is a necessary project in preparation for the new year and all the new trends that come along with it. Three trends you can do without next year are hippie headbands, jeggings and feather earrings.

Hippie Headbands

Hippie headbands found fame when celebrities like Nicole Ritchie and mogul sisters Mary-Kate and Ashley Olson jumped on the wagon. With celebrities endorsing the nostalgic accessory, labels started cranking out high end versions like hot cakes. Maybe it's my pronounced forehead and thick mane that made this trend completely unwearable and relegated it to my list of trends that should be trashed. I never got the rhyme or reason behind dividing your forehead in two with a piece of string, it may have worked in the 70's but in 2011 it needs to be trashed.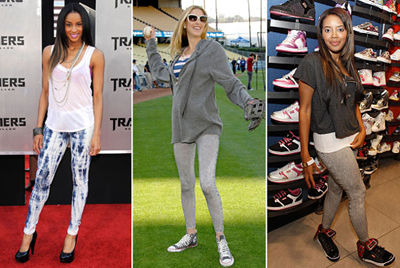 Jeggings

It pains me to add jeggings to the list because I was among the scores of budget conscious, comfort seeking fashion enthusiasts who scored a pair (or three) for running about town. Since their introduction to the market, fashion enthusiasts have been more or less split on whether they are chic or bleak. However the prognosis started to look bleak when the trend gained momentum in the menswear market and even popped up on rapper Lil Wayne in his MTV Video Music awards performance this fall, driving scores of fans to twitter and Facebook to weigh in on the trend. Project Runway mentor Tim Gunn is not a fan of jeggings, even more reason to eighty-six them before the new year.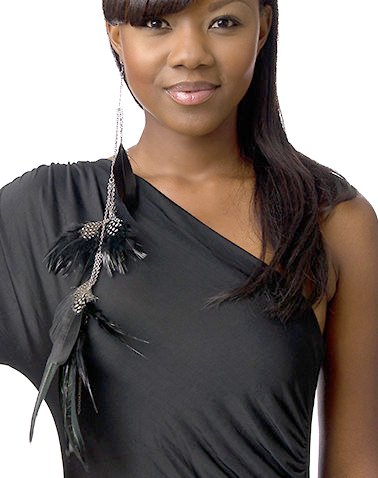 Long Feather Earrings

Paging PETA! Fashion went feather crazy in 2010 and 2011, however things reached a level of ridiculousness when over-the-top feather earrings became all the rage. Years ago peacock earrings were a hot project for DIY fashionistas with a bohemian edge. This year, feather earrings came back with a vengeance with some versions seemingly feet long, staring at the ear lobe and cascading down past the collarbone. I am a fan of statement accessories, but this trend always has and inherent low quality character that cheapens a look rather than elevating it.

Make room for all the wonderful new trends 2012 will bring and nix some of the less fashionable ones 2011 dished out.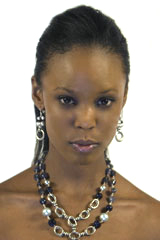 Tyrina Neely

Tyrina Talks Fashion is your weekly serving of fashion forecasting, trend reporting, figure analysis and helpful fashion tips and tricks. Email Tyrina with your fashion questions and photos at tyrinaalicia@hotmail.com . Visit www.primadonasales.com





© Copyright 2011 by thebahamasweekly.com

Top of Page