Last Updated:

Feb 6, 2017 - 2:32:04 PM
---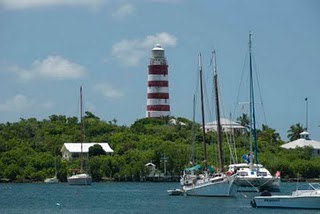 This week,

Talkin' Tourism

will not just be talking about tourism, we'll be the tourist as we bring the show to you live from the Abaco Inn, located on Elbow Cay, in Abaco, Bahamas. This great oceanfront property is perfectly suited for a great broadcast location. Just steps away from the sea, our studio will be spectacular!

We have put together a stellar line-up of guests who best represent all that is great about Abaco.

Michael Albury

, president of the Abaco Community Tourism Foundation and the Abaco Chamber of Commerce, will give us an overview of current tourism and business trends in Abaco.

Michelle Mikula

, the public relations and group business representative for the Abaco Tourist Office, will be on-hand to share some of Abaco's great get-away opportunities and approaching events. The Islands of the Bahamas has tremendous diverse ocean and coastal environments. Friends of the Environment, an Abaco based environmental group, will talk about what this non-profit is doing to ensure the stewardship of the environment for generations to come.

Talkin' Tourism

will also welcome

Lindsey McCoy

, producer with Conch Salad TV, a new web-based media company that produces a new video every two weeks showcasing the Bahamas from a "locals" viewpoint. I am sure there will be some great story lines. There could be other surprise guests as well, so don't miss this week's show.

Coordinating our

Talkin' Tourism

road trips is no small task and special thanks go out to Bimini Island Air, A and P Auto Rentals, and Abaco Inn.

Here's a snapshot (if that is possible) of Abaco:

Located at the top of the Bahamian archipelago 75 miles north of Nassau and 200 miles east of Miami, Florida, the Abacos stretch for 130 miles from Walker's Cay in the north to Hole-in-the-Wall in the south. Marsh Harbour, Abaco is the third-largest town in the Bahamas and the commercial hub of the Abacos. It also has the Out Islands' first and only set of traffic lights. A short ferry ride from Marsh Harbour is Hope Town. Visitors feel like they stepped back in time with quaint New England style villages and pastel colored houses that date back to the firsts settlers who arrived from South Carolina in 1783. For more about Abaco visit:

www.bahamas.com/out-islands/abacos

.
Let's go, go, go to Abaco! Are there any Treasure Coast-Abaco connects? You bet there are and we are determined to find more!

"See you" Friday when we'll be telling you why "It's Better in the Bahamas!"

SOURCE LINK





© Copyright 2011 by thebahamasweekly.com

Top of Page