Last Updated:

Feb 6, 2017 - 2:32:04 PM
---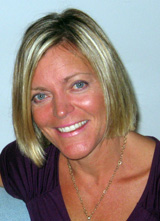 I saw Roger Ebert on Oprah this week. He has had thyroid cancer and has lost his jaw and his ability to speak and eat. It was very sad and also inspiring. Here he is the biggest movie critic, known for his voice and his opinion and it is taken away from him. When asked about how he looks, which is radically different then he used to look, his face is slightly disfigured, he said, "no one is perfect, I wish I had have learned his years and years ago". He said he is very happy.
Also this week on Oprah, Jessica Simpson was interviewed talking about the horrible bashing she has taken because she gained a few pounds, speaking of the "mommy jeans" issue of the tabloids, she said she was extremely hurt by the criticism she received. She spoke about how hard it is for her to have the pressure of having the perfect body, and her own body image challenges.
It reminded me and saddened me once again that we are still so overly concerned about how we look, and that somehow the standard is determined by someone else. In my profession I have seen hundreds of women who dislike their bodies; it is sometimes painful to hear. These, smart, compassionate, kind, beautiful capable women with bodies that have given them their children, take them to work everyday, hugged their partners, run companies, run marathons, and generally make the world a better place are still troubled that they are too tall, too short, their hips, breasts, nose, legs, are too large or too small, the list goes on and on.
On the Oprah show they were showing extremely painful leg lengthening procedures that some people in China were going through to be one or two inches taller. And we are certainly bombarded with stories of botched plastic surgeries here in North America. What is the world coming to when we will put our lives at risk just to look better? And how far will it go?
My friend Miranda died at 35 of breast cancer 7 years ago. She happened to be stunningly gorgeous, and at that age we were all still believing we were invincible and immune to illness, and very image conscious, it was a sad awakening.
If the inside isn
'
t working does it matter what the outside looks like? If we knew what the shelf life was of our bodies would we ever wine about another body part again, or would we love the body that we are given? Would we take care of it like we do a newborn? Would we stop slicing and dicing to get the image of what someone says beauty has to be?

If we knew we have these breasts for only 3 more years or that thigh for two years before arthritis kicks in, would we love the ones we have just a little bit more? Would we carry our bodies proudly and do away with "Victoria
'
s Secret" stuffed water bras, butt increasing underwear, or risky "beauty" enhancing surgeries?

How would we go about our day if we knew that this body is at its prime today? That this body is perfectly designed to do what it needs to do for us today? It is perfect for taking us to work, to smell the flowers, to play, to laugh, to hug, to love, to make love, and make the world a more joyful place? Would you love it then?
Be the change you wish to see in the world.
- Gandhi
Ask Lisa:
Dear Lisa,

I want to change my job but I can't seem to figure out what I want to do. The current job I have is stressful and I am coming home exhausted every night. I want to change but I can'
t seem to take a step to do anything about it. Can you give me some suggestions about how to get myself moving?
Tom
Dear Tom,
Without knowing all the details, I can only give you some general suggestions. First of all make a list of the things that are important to you in the new job. Things like geographical location, salary, hourly wage, commission, working outside, working with a team, working alone, so all the things that are important to you. While you are looking for a new job, see if there is anything you can change within your current job that matches your list. Sometimes changes can be made with your employer that you may not have thought of that could make you more content with your current employment. Then when something else is available you will be more prepared to make your next move.
Take small steps and break them up, this will make it easier to get moving. Good luck!!
Dear Lisa,
I am getting married at the end of this year, so I am starting to plan our wedding. My family has a lot of ideas of how it should look, from what I should wear to where I should hold the reception. How can I stand up for what I want without insulting them and making them angry?
Rose
Dear Rose,
You and your fiancé need to be clear with each other about what is important to you first. Have first choice and second choices so that you can be flexible. Pick one or two people, that what brides maids are for, that can help you with clarity about the things that you are undecided about. Have a meeting with family members in small numbers, and ask specific people with the things they can help you with. I am sure there are people in your family that can be really helpful and would be happy to be part of the planning. Often family members feel left out and that can make people seem pushy when really they want to be part of the event in some way. Remember that weddings are an emotional hot spot for most families, keep communication open and remain as understanding of them as you can when standing up for yourself. It is your wedding and it is also your family, keep talking to your fiancé and how you plan your wedding is a little taste of how you plan your marriage.
Ask Lisa a question at lovenlifewithlisa@gmail.com

Lisa de Lusignan MA, RPC
Lifestyle Coach and Counselor





© Copyright 2010 by thebahamasweekly.com

Top of Page