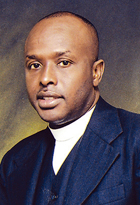 Ps.55: 22. Cast thy burden upon the LORD, and he shall sustain thee: he shall never suffer the righteous to be moved.
Have you ever been to that place / position in life where everything seems to be going wrong and you begin to wonder if anybody cares?
If you haven't, I thank God for you, if you have or you're at that place right now; I can assure you without a doubt that God (Yahweh) cares. Not only does He cares but He's willing and able to do for you; that which nobody else can.
It's time for you to cast your burdens upon the Lord; as embedded in your burdens / cares are anxiety and stress due to the fact that you've placed a great deal of trust in man ( an employer, a spouse, a politician, a religious leader, a family member, etc;) to deliver / fulfill some form of promise he's made.
Despite what you might be facing or going through individually or collectively as a Nation, God is yet and will always be faithful to His word.

As you begin to see things through the eyes of the Spirit and not leaning to your own understanding; you will get the revelation of (Jer.29: 11. For I know the thoughts that I think toward you, saith the LORD, thoughts of peace, and not of evil, to give you an expected end) which will propel you even further into casting your cares upon the Lord.
For whenever God gives His word, here's what He says about it: "Jer.1: 12. Then said the LORD unto me, Thou hast well seen: for I will hasten my word to perform it"
There are three phases or dynamics that we all would have to go through as we're here on earth; whether we're Christians or not, rich or poor, black or white.
1. Either we're presently in a storm
2. Heading into a storm, or
3. Just came out of a storm
These storms can vary as there are many, many storms of life; here's a few: (1) financial storms, (2) relationship storms, (3) Marital storms, (4) employment storms, (5) health storms, etc.
Financial Storm:
This storm is so broad and can have so many factors to its origin; to the point that many persons don't fully recover. And as a result the other storms that are mentioned above can derive from an intense financial storm.
Relationship Storm:
This is that storm which is initiated in most cases from feelings, and as it is well known; feelings have a way of changing. These changes at times brings about an unsettle atmosphere that ends in feelings being hurt, bitterness and pain.
Marital Storm:
Here's the storm that shakes and disrupt the very fiber / structure of the family of which at the end of this storm our communities and nation pays a hefty price. This storm devours most of its victims due to a gross misunderstanding of the covenant (Marital Covenant).
Employment Storm:
This storm has a somewhat two fold affect: (1) the employee's work ethics and morals could create such a negative force / storm that has the potential to wreak havoc on their employer's business. (2) The employer could be the worst business person there is to work for due to a great lack of integrity which results in an employee revolving door concept.
Health Storm:
This storm is one that also takes its toll on those who are not physically caught in it and at times can be fatal. When children are battling a health issue / storm the parents, family members, community, school, church and everybody is affected. Likewise when a spouse that's battling an illness of which the medical bills are outside the insurance coverage; the affects are felt far and wide.
No matter the character or nature of the storm Yahshua Messiah (a.k.a. Jesus the Christ) is there and not only does He cares but will bring you safely through.
Watch this!
Mk.4: 37. And there arose a great storm of wind, and the waves beat into the ship, so that it was now full.
: 38. And he was in the hinder part of the ship, asleep on a pillow: and they awake him, and say unto him, Master, carest thou not that we perish?
: 39. And he arose, and rebuked the wind, and said unto the sea, Peace, be still. And the wind ceased, and there was a great calm.
As you are reading this article, please hear me via the Spirit; whether you're saved or not "He Really Cares About You"
Here's how the Apostle Peter puts it:
1Peter.5: 7. Casting all your care upon him; for he careth for you.
For questions or comments contact us via E-mails:pastormallen@yahoo.com or kmfci@live.com or Ph.242-441-2021
Pastors Matthew & Brendalee Allen
Kingdom Minded Fellowship Center Int'l