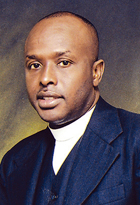 Deut.28: 13. And the LORD shall make thee the head, and not the tail; and thou shalt be above only, and thou shalt not be beneath; if that thou hearken unto the commandments of the LORD thy God, which I command thee this day, to observe and to do them:
One's obedience to Yahweh's commandments puts him / her directly in the path of being the head, and not the tail; above only, and not beneath. Contrary to popular beliefs it matters not how many religious conferences a person attends or which anointed religious leader lays hands upon that person; or how many religious materials one purchase. Disobedience to God's commandments will always bring about the reverse of the many blessings mentioned in Deut.28:1-13.
Watch this!
Deut.28: 15. But it shall come to pass, if thou wilt not hearken unto the voice of the LORD thy God, to observe to do all his commandments and his statutes which I command thee this day; that all these curses shall come upon thee, and overtake thee:
: 16. Cursed shalt thou be in the city, and cursed shalt thou be in the field.
There are many within and outside the four walls of the church that's wondering and asking questions such as "When am I going to experience a breakthrough or get on top of the many challenging / difficult situations that I'm facing?" In pursuit of their breakthroughs and trying to overcome their many challenges; many people have resorted to some very strange methods (vocation, acts & means of worship) in order to make ends meet. And in the course of so doing; they would even pray for God's approval and blessings.
Stinking Thinking, and erroneous religious teachings would have many to believe that they can do whatever please them; whenever they feel like and at the end, PLEAD the Blood of Jesus and everything is just alright. Wrong, Dead Wrong; like wearing two left shoe wrong!
Satan, the enemy thrives of this level / type of ignorance and in most cases simple disobedience to God's word from those who name the name of Yahshua Messiah (a.k.a. Jesus the Christ), and he is constantly gaining the advantage over many. It has been reported as a notable, well established fact that in hotels where religious church conferences, seminars, etc; are held and the saints are staying, it's during these times that hotels make lots of money from the pornography / adults channels.
What are the Christians doing? Are adultery, fornication, homosexuality and shopping at the Malls all a part of the conferences? When it is said by many of the conferences attendees "Boy, we can't wait for next year's conference"
What is it that they're making reference too? Okay, I honestly do believe that they're referring to the fellowship and the time spent in receiving the word of God; but let's not kid ourselves to many strange ungodly things take place at various conferences. And as saved as you might be, if you have no idea what I'm talking about; your spirit man needs to be awakening: Selah.
God is rising up a people that will diligently hearken to his voice and observe to do all his commandments and his statutes.
These are His kingdom minded citizens of whom He shall make to be the head, and not the tail; above only and not beneath; for despite the strong opposition by today's religious order they will not give it or compromise their Godly position.
Deut.28: 6. Blessed shalt thou be when thou comest in, and blessed shalt thou be when thou goest out.
:7. The LORD shall cause thine enemies that rise up against thee to be smitten before thy face: they shall come out against thee one way, and flee before thee seven ways.
:8. The LORD shall command the blessing upon thee in thy storehouses, and in all that thou settest thine hand unto; and he shall bless thee in the land which the LORD thy God giveth thee.
:9. The LORD shall establish thee an holy people unto himself, as he hath sworn unto thee, if thou shalt keep the commandments of the LORD thy God, and walk in his ways.
As you're reading this article; please catch the spirit of what's being said! It is God's will for you to be the head and not the tail in every area of your life. Your obedience to God's commandments plays a significant role to walking in the His blessings. God is the same yesterday, today and forever; as He was with Moses, Abraham, Isaac, Jacob, etc; so is He with us. Today, we have a far better covenant than that of Abraham and Isaac; it's just a matter of our partial obedience to God's commandments that's hindering us from seeing and experiencing the abundant life that Yahshua Messiah spoke of in "John.10:10"
The word of God is sure, for He watches over His word to perform it. As believers, we do have a choice; we can choose to totally obey God's word and receive all that He has for us, or we can partially obey His word and follow the path of religion where we're constantly waiting in limbo for some kind / any kind of what we've deemed His blessings. And it's at this point that many well meaning Christians have fallen victims to crafty, cunning, subtle Religious Leaders and their twisted / incomplete teachings of the scriptures for financial gain.
Here's what God (Yahweh) says concerning you: "Jer.29: 11. For I know the thoughts that I think toward you, saith the LORD, thoughts of peace, and not of evil, to give you an expected end".
Living the abundant life will be predicated upon the choices one make, and because God so loves He has given us a tip or the inside scoop on what to choose.
Watch this!
Deut.30: 19. I call heaven and earth to record this day against you, that I have set before you life and death, blessing and cursing: therefore choose life, that both thou and thy seed may live:
The choice is yours; you can be the head, or the tail; above only and not beneath. Make the right choice so that you and your family may live the abundant life.
For questions and comments contact us via E-mails:pastormallen@yahoo.com or kmfci@live.com or Ph.1-242-441-2021
Pastors Matthew & Brendalee Allen
Kingdom Minded Fellowship Center Int'l