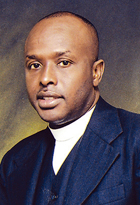 John.4: 24. God is a Spirit: and they that worship him must worship him in spirit and in truth.
Who are you truly worshiping? I know that there are folks who would be quick to say that they are worshiping the God of the bible, the God of Abraham, Isaac and Jacob. The woman of Samaria at the well was also convinced that she and her people were worshiping the right way and the true God, but here's Yahshua's response to her.
KJV:
John.4: 21. Jesus saith unto her, Woman, believe me, the hour cometh, when ye shall neither in this mountain, nor yet at Jerusalem, worship the Father.
: 22. Ye worship ye know not what: we know what we worship: for salvation is of the Jews.
NLT:
John.4: 21. Jesus replied, "Believe me, the time is coming when it will no longer matter whether you worship the Father here or in Jerusalem.
: 22. You Samaritans know so little about the one you worship, while we Jews know all about him, for salvation comes through the Jews.
As it was with the Samaritans back then; so is it with many of today's religious Christians. I submit to you that ignorance is one of the enemy's (Satan) most powerful weapons which he's using against the saints today. Coupled with this ignorance is the twisted / incomplete prosperity, material gospel that seem to be the central message of today's church whereby just about every church / religious leader has abandon the gospel that Yahshua Messiah (a.k.a. Jesus the Christ) preached, for that of today's prosperity gospel
Ask your Bishop, Doctor, Apostle, Prophet, Pastor, etc; this question. "What is meant by worshipping God in spirit and in truth?"
Please hear me saint; contrary to popular and erroneous religious beliefs we are not human beings seeking a spiritual encounter with God (Yahweh); but rather we are a spirit being that's having a temporary human experience. Watch this! Gen.1: 26. And God said, Let us make man in our image, after our likeness:
Due to the fact that we're created in His image and after His likeness, worshipping God in spirit should be a way of life for us. But we've become so accustom to living by the flesh to the point that we have put or allowed our fleshly religions to interfere / hinder our spiritual relationship with God; this causes us to have just a form of Godliness yet void of His power.
In his letter to the saints of the churches of Galatia the Apostle Paul helps us to understand the dynamics the spirit and that of the flesh.
Gal.5: 16. This I say then, Walk in the Spirit, and ye shall not fulfil the lust of the flesh.
: 17. For the flesh lusteth against the Spirit, and the Spirit against the flesh: and these are contrary the one to the other: so that ye cannot do the things that ye would.
And then he goes on and highlights the works of the flesh: Gal.5: 19. Now the works of the flesh are manifest, which are these; Adultery, fornication, uncleanness, lasciviousness,
: 20. Idolatry, witchcraft, hatred, variance, emulations, wrath, strife, seditions, heresies,
: 21. Envyings, murders, drunkenness, revellings, and such like: of the which I tell you before, as I have also told you in time past, that they which do such things shall not inherit the kingdom of God.
Wherever any of the above mentioned works of the flesh exist in the life of a saint; the worship of God in spirit and in truth is doesn't exist. This may sound a bit tough or hard to accept because of our distorted religious beliefs of God's grace and his mercy; but the works of the flesh is a blatant act of disobedience to God's law.
Worshipping God in spirit and in truth is an obedient that's followed through by the fruit of the spirit.
Again, the Apostle Paul helps us with this: Gal.5: 22. But the fruit of the Spirit is love, joy, peace, longsuffering, gentleness, goodness, faith,
: 23. Meekness, temperance: against such there is no law.
: 24. And they that are Christ's have crucified the flesh with the affections and lusts.
: 25. If we live in the Spirit, let us also walk in the Spirit.
Saints, I make no apology in saying that what we're seeing / experiencing in today's religious church has very little to do with worshipping God in spirit and in truth. But rather, we've got church leaders and congregations that are living and doing as they please (works of the flesh), in pursuit of their financial blessings / breakthroughs from a Holy God, who must be worshipped in spirit and in truth.
This kind of teaching you would not get at your money making / financial prosperity religious conferences, because it requires one to change.
For questions and comments contact us via E-mails:pastormallen@yahoo.com or kmfci@live.com or 242-441-2021.
Pastors Matthew & Brendalee Allen
Kingdom Minded Fellowship Center Int'l