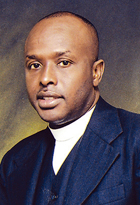 Eph.2: 8. For by grace are ye saved through faith; and that not of yourselves: it is the gift of God:
: 9. Not of works, lest any man should boast.
This word Grace in the Greek is: Charis, khar'-ece; and has several meanings such as (1) The divine influence upon the heart, and its reflection in the life; (2) gratitude, (3) acceptable, (4) benefit, (5) favour, (6) gift, (7) joy, (8) liberality, (9) pleasure, (10) thanks, & (11) worthy.
So, with a little more understanding of the word grace could we read Eph.2:8, in this manner? For by God's divine influence upon our heart, and it's reflection in our lives we are saved through faith; and that not of ourselves: it is the gift of God.
And encompass in this gift are gratitude, acceptability, benefits, favour, gifts, joy, liberality, pleasure, thanks, worthiness, etc.
As soon as we can bypass / disregard the divisive spirit of religion and faithfully accept the gift from God (Yahweh), we will begin to see and do even greater things for the kingdom of God. With the revelation / understanding that this gift is of God and He has chosen to use us as instruments for His glory and not our; we shall not / must not boast of any works we've performed or performing.
The testimony of a faithful servant of Yahshua Messiah (a.k.a. Jesus the Christ) is and will always be "Phil.4: 13. I can do all things through Christ which strengtheneth me"
The Apostle Paul had an understanding / a working revelation of who God was; upon becoming the recipient of this revelation he immediately laid all of his earthly accomplishments aside and counted them as dung.
Watch this !
Phil.3: 7. But what things were gain to me, those I counted loss for Christ.
: 8. Yea doubtless, and I count all things but loss for the excellency of the knowledge of Christ Jesus my Lord: for whom I have suffered the loss of all things, and do count them but dung, that I may win Christ,
As modern day believers / saints, it's not until we sincerely and completely lay our accomplishments aside (daily dying to self) that we would be able to see and partake in the move / manifestation of God that all of creation is groaning / travailing for. Whether you agree or disagree our various religious beliefs and traditions of men have made the word of God, of none effect in the lives of many.
Whereby we've got religious leaders that are selling a gospel that is no resemblance to the gospel of the Kingdom that Yahshua Messiah preached. As a result, there are many persons who are of the mind-set / view that their salvation is based upon their works of how long they've been a member of the church or their title / position in the church.
Again, here's what the scripture says: Eph.2: 8. For by grace are ye saved through faith; and that not of yourselves: it is the gift of God:
This word Saved in the Greek is: sozo, sode'-zo; also has several meanings such as (1) to deliver or protect (2.) to heal, (3) preserve, (4) do well, (5) to make whole.
In other words it's by God's grace we are saved / delivered, protected, healed, preserved, doing well and made whole. Not by being an Anglican, a Catholic, a Baptist, a Methodist or any other denomination or none denomination.
It really doesn't matter which Bishop, Apostle, Doctor, Prophet or Pastor anoints and lay hands upon you; YOU ARE SAVED BY GOD'S GRACE.
The craftiness of Religion has always led religious leaders to declare / boast of how their prayers or other action have led to a move of God in someone's life in one way or another. But God, being the all knowing God that He is, dealt with this wicked ungodly behavior right away.
Eph.2: 8. For by grace are ye saved through faith; and that not of yourselves: it is the gift of God:
: 9. Not of works, lest any man should boast.
In reading this article, I pray that you would catch the Spirit of that which God is saying "The most difficult part of your salvation has already been taken care of / paid for by His only begotten Son, Yahshua Messiah" Therefore your salvation is a gift that you don't have to perform any tricks for or play games to receive; just have faith in His Son.
Please hear me!
Don't allow religion to put a yoke / a guilt trip upon you which will hinder you from receiving the gift of God. There's absolutely nothing that you can do which will ever catch God of guard or by surprise. It is God's will that none should perish but rather all to receive the gift of eternal life, but then again we know that many will perish for the lack of knowledge; YOU DON'T HAVE TO BE ONE OF THE MANY.
Hosea.4: 6. My people are destroyed for lack of knowledge: because thou hast rejected knowledge, I will also reject thee, that thou shalt be no priest to me: seeing thou hast forgotten the law of thy God, I will also forget thy children.
Don't reject the gift, receive it.
For questions and comments contact us via E-mails:pastormallen@yahoo.com or kmfci@live.com or Ph.242-441-2021 / 441-2023
Pastors Matthew & Brendalee Allen
Kingdom Minded Fellowship Center Int'l