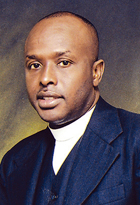 What if God were to expose all of your wrong doings?


Not just the ones you've committed before professing Christ as your Lord and Savior; but also those after your acceptance of Him, and the ones that you're yet struggling with.


So! Before you undertake the task of condemning, pulling down and trying to exposing the short falls / short comings of another; ask yourself this question

"What if God were to expose my hidden secrets?"
Now, please let me qualify this!

I'm not talking about covering and cloaking evil, malicious and premeditated wrong doings.

For we're not ignorant of this fact "EVIL TRIUMPHS WHEN AND WHERE GOOD MEN AND WOMEN SAYS AND DO NOTHING"


Watch this!


Before taking the position of being the spokes man / woman and a stall worth member of the criticizing committee; make sure that you sweep around your own door, before trying to sweep at somebody else's door.

Despite all of the theological analysis surrounding the woman caught in the act of adultery

(John.8:1-11),

when confronted by the religious leaders and those of a religious mind-set about this situation here's what Yahshua Messiah (a.k.a. Jesus the Christ) said.


John.8:
7. So when they continued asking him, he lifted up himself, and said unto them, He that is without sin among you, let him first cast a stone at her.
Do you have the rights to throw / cast stones at anybody?

Yes, the person that you're criticizing might have done what he or she is being criticized of. If he or she has done something wrong that warrants criminal prosecution allow the law and the judicial system to run its course; if the offence is of immoral act / behavior, God's word; His laws are also in place to deal with such matters.

Don't get yourselves in problems with God by judging and criticizing others when you, yourself have issues that you're struggling with.


Matt.7:1.

Judge not, that ye be not judged.
:2.

For with what judgment ye judge, ye shall be judged: and with what measure ye mete, it shall be measured to you again.
:3.

And why beholdest thou the mote that is in thy brother's eye, but considerest not the beam that is in thine own eye?
:4.

Or how wilt thou say to thy brother, Let me pull out the mote out of thine eye; and, behold, a beam is in thine own eye?
:5.

Thou hypocrite, first cast out the beam out of thine own eye; and then shalt thou see clearly to cast out the mote out of thy brother's eye.
Don't be a hypocrite, a pretender; a person who knows full well that he / she has some ungodly issues or even criminal secrets / skeletons hidden in their closet.

HYPOCRITE!!!!!!!

What if God exposes you?

There's just something about God's grace and his mercy that we will never understand, no matter how anointed and theologically saved we are.


God will extend his grace and his mercy to even the vilest sinner / law breaker, if he or she repents and ask for His forgiveness.
Please hear me! Whiles you're criticizing and condemning someone, what if they've already repented unto God (Yahweh) and asked His forgiveness?

Or is it that the person has to firstly repent unto you and ask your forgiveness?
Genuine forgiveness and walking in God's agape love with one another (especially with a brother or sister who may have fallen or just merely accused of fallen) is not found in today's religious church / among religious Christians.


Please note: I said Christians and not Disciples; Yahshua Messiah NEVER, EVER called His followers Christians; if you can find in your bible where Yahshua Messiah called His followers Christians; I (Pastor Matthew K. Allen) would award you a one thousand ($1,000.00) cash gift.
Here's what I've discovered; it doesn't hurt as much when people who don't claim to be Christians criticizes and condemn you when you've fallen or accused in one way or another.

But my God; when the tongue talking, bible toting, scripture quoting religious church-folks gets wind of someone's downfall; it would be much better for that person if he / she would have met the devil, himself face to face in a dark alley.
Here's how David puts it!


Psa.55:
6.

And I said, Oh that I had wings like a dove! for then would I fly away, and be at rest.
:7.

Lo, then would I wander far off, and remain in the wilderness. Selah.
:8.

I would hasten my escape from the windy storm and tempest.
:12.

For it was not an enemy that reproached me; then I could have borne it: neither was it he that hated me that did magnify himself against me; then I would have hid myself from him:
:13.

But it was thou, a man mine equal, my guide, and mine acquaintance.
:14.

We took sweet counsel together, and walked unto the house of God in company.
Psa.55:
6.

Oh, how I wish I had wings like a dove; then I would fly away and rest!
:7.

I would fly far away to the quiet of the wilderness. Interlude
:8.

How quickly I would escape-- far away from this wild storm of hatred.
:12.

It is not an enemy who taunts me-- I could bear that. It is not my foes who so arrogantly insult me-- I could have hidden from them.
:13.

Instead, it is you--my equal, my companion and close friend.
:14.

What good fellowship we enjoyed as we walked together to the house of God.
Again, the question remains

"What if God were to expose your wrong doings?"
Interestingly enough, do you know that there are some folks who are expecting a move of God in their lives? These are some tithe payers, offering givers, church-workers and leaders, etc; yet they are some of the most mean spirited people you would ever want to meet; no form of compassion and forgiveness.


God forbid that such persons have an issue with you, for even if you were to die; at your funeral somebody is going to hear about the grudge.
Somehow these passages of the scripture mean absolutely nothing to such mean spirited, religious Christians.
Matt.5:
23.

Therefore if thou bring thy gift to the altar, and there rememberest that thy brother hath ought against thee;
:24.

Leave there thy gift before the altar, and go thy way; first be reconciled to thy brother, and then come and offer thy gift.
Matt.6:
12.

And forgive us our debts, as we forgive our debtors.
:14.

For if ye forgive men their trespasses, your heavenly Father will also forgive you:
:15.

But if ye forgive not men their trespasses, neither will your Father forgive your trespasses.
What if God, expose your dirty secrets?
Pastors Matthew & Brendalee Allen
Kingdom Minded Fellowship Center Int'l