Last Updated:

Feb 6, 2017 - 2:32:04 PM
---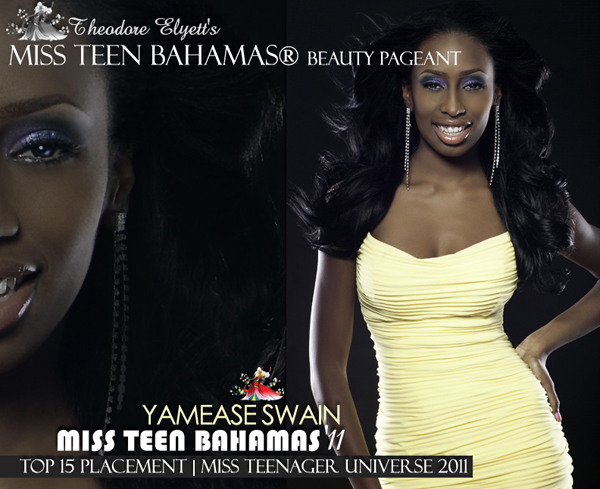 Continuing in my research and findings on pageantry in The Bahamas with Part 3 in a series. Stemming from my curiosity and trying to find answers to my so many questions like: Does the Bahamas have too many pageants? Is there money in pageantry? How does one live off of pageantry, and is that even possible? What benefits do they offer their country? or the queens?



I figured there had to be some misconceptions so I canvased for opinion online and then went to those in the know.

In this (Part 3) I share responses from an

interview with Theodore E. Sealy, CEO / National Director,

Theodore Elyett's Miss Teen Bahamas® Beauty Pageant,

the

27 year old successful Founder/President of Theodore Elyett Productions®.

Mr. Elyett told me that according to his knowledge the first Miss Teen Bahamas was launched by Cindy Thompson. When she passed away the pageant was then called Cindy Thompson's Miss Teen Bahamas and it went on for 14 years. "In 2005 when we went to license our name we could not use Miss Teen Bahamas...and we could not use Miss Teen World Bahamas as their was another Bahamian teen pageant with that name, so it was registered as Theodore Elyett's Miss Teen Bahamas World & Intercontinental Pageants. They were titled as such because of the international pageants we sent our girls to: Miss Teen World and Miss Teen Continents of The World. As our international affiliations changed, we changed the pageant to Theodore Elyett's Miss Teen Bahamas Beauty Pageant."

At 27 years of age, Elyett says he's been exposed to the world of pageantry since the age of 13 when his sister won the Miss Bahamas Universe pageant and he had the opportunity to travel to the Miss Universe Pageant to support her. "That really
helped to spark a fire that blossomed into a raging passion, not only for show production, but also beauty management, said Elyett who began his career as a fashion designer at the same age and by 14 he sponsored his first
pageant contestant.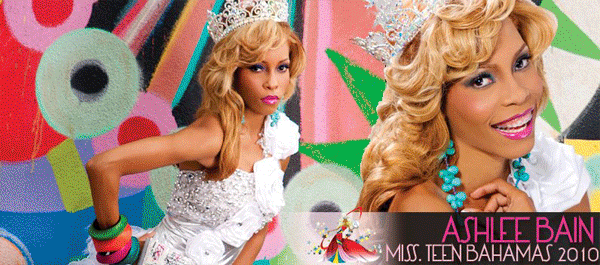 "Having the opportunity to work around the various local pageant systems made me realize that there were certain, and very important elements missing. In the winter of 2005, after about 8 years of doodling show plans and ideas in the back of my high school and college notebooks, what we know as Theodore Elyett's Miss Teen Bahamas Organization today, was formed."

His desire to provide Bahamian teens with a mind blowing summer program was his main ambition for entering the local pageant scene. An experience that was more than just a competition; it was to serve as an intense training ground for young ladies who desired to become teen ambassadors. The teen pageant industry was slowly dying and he sought to revamp it with an injection of young blood and new ideas. "Not only did I want to provide an awesome learning program, but I also wanted pageant fans and pageant enthusiasts to enjoy an awesome show experience." Elyett said he studied the Miss Universe pageant as an archetype for his local organization, and six years later the abundant proof is in the pudding.


What benefits does pageantry give a Country?



"In my estimation, pageantry benefits any country in two major ways. One is the birth of a new generation of well groomed young ladies and the second benefit is that whenever a beauty ambassador steps out on the international stage, she bears the title of an entire nation on her chest. Every move she takes, every decision she makes, the glide in her stride and each word that is uttered from her lips are taken as a representation of an entire nation; automatically she is a walking/talking national billboard on the international scene - something I like to call Pageant Tourism."

Elyett takes Pageant Tourism seriously. "While I feel it is not respected nationally, countries like Trinidad & Tobago, who on occasion have pumped close to 40 thousand dollars into their beauty queens for international competitions, realize its true worth. Each beauty queen that represents The Bahamas on her international travel is able to market all islands of The Bahamas to fellow pageant delegates and pageant fans. As popular a tourist destination that The Bahamas might be, you would be surprised the amount of international pageant delegates, fans and family members who know very little about our country, said Elyett who feels that Pageant Tourism, via our beauty ambassadors, allows for information sharing and cultural exchange. "As small as it might seem, these interactions and international representations does attract tourist to our shores."

What benefits does pageantry give the Contestants?



"When a young lady enters a "good" pageant system, she leaves a well groomed individual. In any given pageant season our teen organization attracts, on average, anywhere between 14-21 young ladies. After the rigorous months of training, education seminars and various public events; these young ladies attain so many life changing transformations that last them a lifetime. You can literally witness their maturity levels increase, they are able to exercise time management skills, they become more responsible, and they learn the value the importance of setting goals for themselves."

"Above all they are able to be introduced to information and training, some for the very first time, that boost their self confidence and desire to be a better lady than they were when they first entered. While every pageant contestant wants to win the overall title, every girl leaves with a greater gift, the opportunity to embrace all the training and information she has received to become an agent of change among her peers with or without a title."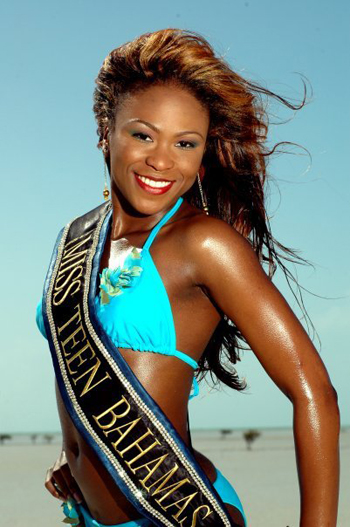 How does the Winner benefit?



"Aside from prize monies, gifts and educational scholarships, there are more important benefits that beauty ambassadors receive with the responsibility of holding a national title. The transformation that our teen queens undergo during their 12-month reign is unbelievable, and I am not even referring to their outward appearance. Our organization's team members are always baffled by how much each girl seems to grow during her reign. They become so well-rounded from local interaction with so many individuals, it forces them to grow. You will find that after each teen ambassador has traveled to her international pageant, she returns a different girl! At some point in the international experience there is a mental shift, where she realizes her duty as a national ambassador, and this mental shift creates an empowered individual with great potential."



Other people I've canvassed said that pageants are for making money - is this true?



"I really have to say "lol," at this question! It's amusing to me because my team and I work so hard year round trying to garner both public and private financial support - sometimes to the point of great frustration because its hard to fathom that one tries to present a life changing program for teens to participate in, yet no one seems to buy into the vision."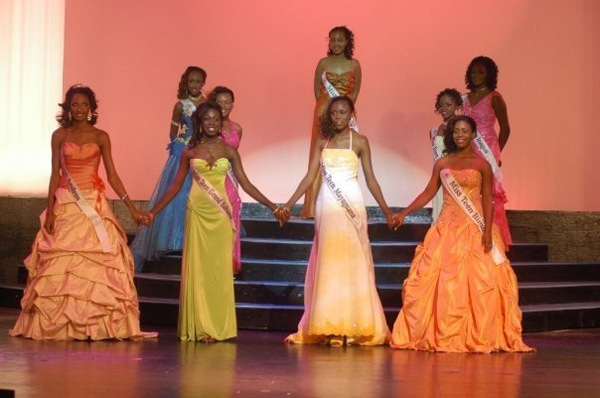 "There is NO money in running a QUALITY pageant in The Bahamas. I can only speak for my organization and what we do; the gimmicks and schemes that others may employ to make a buck are beyond me. It takes anywhere between 50 - 80 thousand dollars to run a full pageant season/year. Where does a pageant organizer in this town make 50-80 thousand dollars off of one show production?"

"You have to understand that just as a doctor is proud of a successful surgery, a single mother is proud to watch her child receive their college degree, a veterinarian is emotional and close to tears when he saves the life of an ailing animal - we as 'quality,' show producers are emotionally uplifted, overjoyed and proud when we can walk away from a pageant season knowing that we not only produced an awesome production, but we were once again successful at helping to touch, mold and change the lives of another group of young ladies. If it were for chasing money, it would be a useless trek."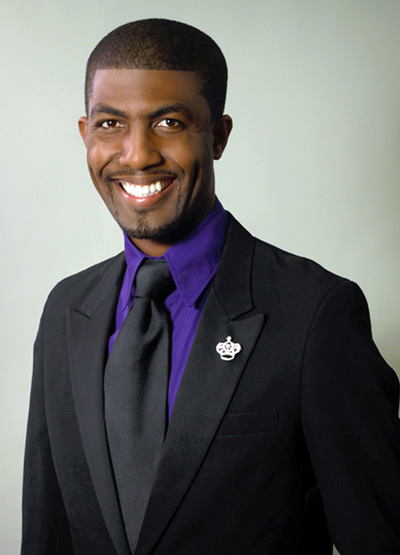 What do you feel is the most confused perceptions in Pageantry by the general public?



"In past eras I would that beauty queens were only a pretty face. Other extremes would have ventured to confuse pageantry with female exploitation. However, nowadays I feel that Bahamians at large confuse the idea that one pageant is enough. There is a constant complaint that The Bahamas has too many pageants".

How can a country have too many pageants? Do we have too many psychologists? Do we have too many doctors? Do we have too many churches? Every single year students graduate high school with ambitions to become mental health caregivers, doctors, and theologians; should we begin to stop these young persons from pursuing these professions because there are already, 'too many,t persons already filling those jobs? Any sensible person would answer no. So why should we then put pageantry in a box?"

There are a growing number of individuals who seem to have an interest in pageantry and how production. By all means I support the notion to let them be apart of the growing industry. However my contention lies within the great concern that they are firstly entering for the right reasons and secondly do they honestly have what it takes to elevate the industry to another level, as opposed to being another bad apple in the bunch which only adds to the agony of credible organizations having to "prove," that we are serious about personal development and quality show production.

Countries around the world pride themselves on producing multiple pageants because this provides young ladies the opportunity to participate in various programs which vary in training and production styles. If there was one Miss Bahamas or one Miss Teen Bahamas production, so many young ladies would not have undergone the life changing experiences that they underwent. Variety in the pageant industry offers young ladies the chance to choose an organization that best suits them. You have to realize that Miss Universe, Miss World, Miss Earth, Miss Intercontinental, Miss International, Miss Caribe Hibiscus, Miss Teen World, Miss Teen Globe, Miss Teenager Universe; all require a "different," girl to participate. Each of these international organizations require a certain style of girl as well. Supporting the notion that one Miss Teen Bahamas or one Miss Bahamas should operate and participate in these international pageants is absurd. In one night alone, the Miss Venezuela beauty pageant crowns three or more beauty queens and that is just one of many pageants in that country.



Any thing else you want to add?



Honestly this interview took me on an emotional roller coaster ride because while I can speak so passionately about something I truly love and enjoy doing, it really upsets me that we have persons entering the industry only to exploit it and moreover create havoc. When credible organizations work so hard to make a difference in a suffering industry, it sometimes becomes frustrating.

There is a quote by Dr. Myles Munroe that I learned as a child and I've never forgotten it... "When the purpose of a thing is not known, abuse is inevitable." There is a clear indication nationwide that many, "pageant organizers," do not fully understand the purpose of pageantry programs, therefore widespread abuse of the industry is present. Our passion is what makes my team continue every year, my only hope is that local mud-slingers will be more discerning when they decide to bash the local pageant industry because not everyone has ill and devious intent.




Theodore Elyett is definitely one of the most passionate people I've met in the industry. Their slogan is:

Theodore Elyett's Miss. Teen Bahamas® Organization "A Local Organization With An International Assignment: Creating A New Future of Elegance, Refinement, Glamour & Style...Showcasing The Beauty of The Bahamas!"™


Check out their
Official Website





© Copyright 2012 by thebahamasweekly.com

Top of Page