Last Updated:

Feb 13, 2017 - 1:45:37 AM
---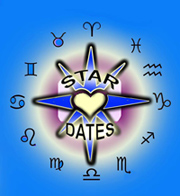 Aries (March 21 - April 19)

You will spend a lot of time this week formulating plans surrounding your assets and money. You will be able to plan and then execute those plans in order to obtain more money and possessions. If you work in sales or any job dealing with promotion your gift of gab could land you more sales now. You could spend money on intellectual material such as books or even building a library in your home. You can achieve anything you put your mind to.


Taurus (April 20 - May 20)

Your money attracting abilities are high now along with your wanting to spend money. Be careful this week of being deceived when it comes to money. In all financial transactions read all the fine print and don't let anyone use emotional appeal to sell you something you don't need. Friends may want to borrow money from you and lie about what they need it for or be ambiguous about what they believe in regards to certain ideals just for the sake of not rocking the boat.


Gemini (May 21- June 20)

On the one hand you feel and look more charming and attractive but on the other hand you feel confused and perhaps a bit run down. This back and forth between your vitality isn't helped by an internal irritation you feel. You are more loose with your lips and may be more prone to arguing. You are more in tune with your inner world and can receive insight on the unseen as your intuition is stronger, however more practical affairs aren't your strong point now.


Cancer (June 21- July 22)

You will have much emotional control but also more explosive power. If people rub you the wrong way they just might have unleashed a storm. If you get an idea in your head you become obsessed and find it harder to let things go. Your friends may accuse you of being overly assertive and argumentative now. Your mind could be focused on family and roots but also plans for the future. You spend time talking about the community and how to help your fellow man.


Leo (July 23- August 22)

Your ego is turned to career matters as the sun lights up your career sector. Authority figures will be impressed with you now, and you could really shine now. Your social life will receive a boost, seeing you move from one dinner or conference to the next. If you were looking for a promotion, now could be the time when you receive it, or you would be more favored if you ask for a raise. You feel more confident in your abilities now and attract better opportunities.


Virgo (August 23- September 22)

If you haven't already travelled you could have the opportunity now. You may seek out online forums or chatrooms etc to engage in conversations with foreigners. Learning a new language or skill is favored now as is going back to school. Your mind is more expanded now and gossiping and other lower forms of communication aren't appealing, instead you prefer philosophy and the like. Be careful when travelling as you could get in an accident, especially when driving because of speeding.


Libra ( September 23- October 22)

Travel, especially journey by sea is favored now, so if planning a cruise go for it! During your travels you can have a beautiful experience, checking out local scenery, art and museums. Although while making travel arrangements you could run into problems, so perhaps handing over that responsibility to someone else would be best. If staying at home, try a staycation. Perhaps visit some consulates or get in touch with expatriate communities, as these could prove to be a rewarding experience and not just intellectually.


Scorpio ( October 23- November 21)

Don't try to stifle your emotions now as it can blow up unexpectedly. All that is hidden and below the surface could come up now. Becareful in communications as you could accidently reveal a secret or say more than you should. Your emotional responses are intense now and have an all or nothing quality. You find it hard to let go of things and more prone to using manipulation to get your way. You could experience ups and downs in your studies and during travel.

Sagittarius (November 22- December 21)

If in college you could suffer burnout now, although you should achieve success as a result. You are a workhorse now, going and going, trying to achieve more and more. Be sure to take care of your health as all this activity doesn't leave much room to breathe. You are very organized now and produce more high quality work. Your mind is sharp and you pick up on things that people forget. You however overestimate your energy and physical strength, so be careful not to injure yourself during a vigorous exercise regime you may have taken up.

Capricorn (December 22 -January 19)

A part from your demanding group responsibilities you may find time for romance now. Talking about love and relationships is likely now. Your sex life could heat up now and you could attract partners with masculine energy or athletic. On the sporting field you shine although be humble about your successes but don't think victory is assured. Be wary of arguments with children as you are more prone to them now. You could encounter a gain or lose in banking or intimacy.

Aquarius (January 20- February 18)

You could experience some unexpected change now, this shouldn't be too much of a problem as change is your middle name. You may have to deal with some erratic behaviour from family and friends, although you should lean on your siblings now as relations with them should be favorable. You yourself are liking to be hard to pin down, and unusual circumstances and rebelliousness may occur. You crave change and may go out of your way to make it happen, just remember not all change is positive.

Pisces (February 19- March 20)

Romantic, head in the clouds and idealistic describe you now. You can use art and beauty as a light guide through the fogginess you feel now. A relationship could bring new meaning to your life although you could end up with your heart broken in the end. You could face some tension with your family, as they are confused by you, although it could just be in your head. Family will also prove to be beneficial now and give you lots of love and support, just be sure that communication is clear between you.



Adah Deveaux is an apprentice of Tametryo Brown and Star Dates. She has been been practicing astrology since she was 12 years old and has since made it her career path.

Tametryo Brown has been studying Astrology for over 10 years. His company Stardates Global is dedicated to helping people find their soul mates through self discovery and the science of astrology. He runs a Stardating company in Nassau, Bahamas. His knowledge of astrology and human personalities go beyond his age. His scientific predictions have touched the lives of many across his homeland and abroad. Tametyro is also a certified hypnotherapist from the Hypnosis Medical Institution/ American Hypnosis Association (HMI/AHA) where he still continues to further his studies in hypnosis. He has helped many clients realize their life's purpose. Website: www. stardatesbahamasinternational. com and twitter page:www.twitter.com/ stardatesbh Reach us at stardatesbh@gmail.com Phone: 1-242-466-6613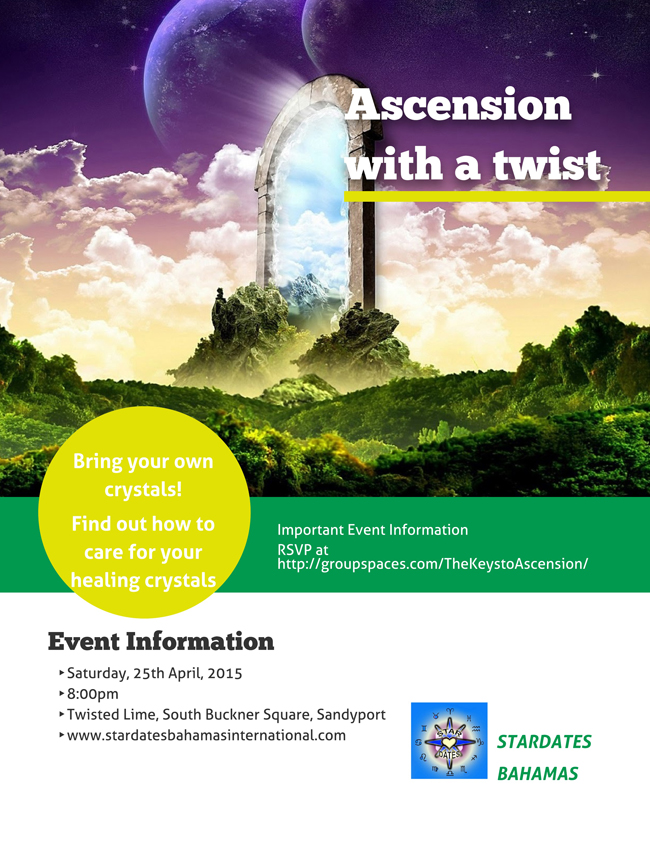 © Copyright 2015 by thebahamasweekly.com

Top of Page