Last Updated:

Feb 13, 2017 - 1:45:37 AM
---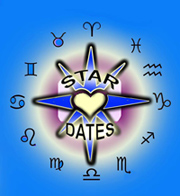 Aries


March 21 - April 19



You may find yourself bogged down from responsibilities.Perhaps in the past you too much on your plate, and it may be coming to bit now. You will be required to prioritize now and put first things first. You can experience delays frequently and obstacles to your plans. You will find it more difficult to assert yourself, and people may appear more threatening than normal. Your frustrations may come out in bursts of anger as you keep everything in.

Taurus


April 20 - May 20



You are charming and agreeable during communications now. People will enjoy takking with you. You could receive favors by way if a sibling, short trip or communicating with others. Your mediating skills are improved, you can help peolle settle their differences. You are attracted to people who are communicative and can stimulate your mind. You may even seek out a younger partner. You will enjoy gojng out and light-hearted exchanges. You won't be lost for words and will know what the rught thing is to say at a given time.

Gemini


May 21- June 20



You enjoy communicating now and may have formed into something of a chatterbox. However, you find it hard to organize your thoughts and knowing the difference between the truth and lies. Thus,you should hold off from making important decisions especially those pertaining in your career as you may not have all the facts or correct information.You may purposely leave out certain facts when speaking as a way to confuse people , but this may backfire on you and you may be the one deceived by your own deception.

Cancer


June 21 - July 22



You feel and look more attractive now. You may desire to change or improve your appearance now. You feel more social and may go out more with friends and be in social settings. You can easily attract a new relationship now or improve the one you are currently in with your soothing vibes. You want to experience all the pleasures that life can offer and be more indulgent now. People will find you charming, compromising and mannerly, although you may display some peole pleasing behaviour.

Leo


July 23 - August 22



You will feel more powerful now and full of energy. You want to exert your will and find it hard to take no for an answer. Anyone who dares challenge you will be up for a formidable fight. Be sure to channel this abundant energy in a constructive way, helping you to advance your career, or you could find yourself in several head-on clashes with others. It will not be enough to just plan now, but you will want to carry out your plans and with much enthusiasm.

Virgo


August 23 - September 22



You will have much mental energy and activity centering around your career and public reputation. You should be well received by the public now, and can persuade them with your words. Your professional life should be busy with conferences now, business meetings and networking. Your spouse or business partner may be resentful of all the time you can't spend with them and may lie or confuse you in order for you to stay home with them more. Be wary of deception from partners as it may interfere with your career prospects.

Libra


September 23 - October 22



You may receive good reviews and praises on the job. You are moving into a period of being well-liked and received by superiors and the public. Now is a good time for networking with people who can help you get to where you want to go because they will be very receptive to you. You could be attracted to a superior or begin a relationship with a powerful man. Your social interactions or those of your partner could be beneficial to you now.

Scorpio


October 23 - November 21



Your self will and determination is strong now and you have what it takes to accomplish all that you set your mind to. You have a greater sense of your abilities and your belief in yourself is reinforced. You are committed to whatever you put your mind to now, and others will notice your passion and perhaps join you in your endeavours. Your leadership abilities are strengthened because you have strong convictions and believe in what you say.

Sagittarius


November 22 - December 21



you exert much exuberance at the job and may be afforded the opportunity to go on a trip that is business related or go back to school to further your career. However, you may overestimate the reward of the trip or course and it may prove not to be as fruitful as you anticipated, although you should enjoy yourself and receive many advantages regardless. Travel and higher education are still lucky areas for you this week.

Capricorn
December 22 - January 19

You feel more determined and have more willpower than normal. You will want to assert yourself more now and will want to exact your mental plans. However, upon going about moving forward with plans you may experience frustration because at every turn there is some obstacle or challenge. You will have to decide what you want to do completely and only pursue things you are truly passionate about because you will have delays.

Aquarius


January 20 - February 18



Your family and home life will occupy much of your thoughts and you could go to great lengths to have your vision for how your home life should be manifested. You should be careful of conflict at home or on the job because of family strife. You must learn to settle your temper and instead channel this energy into home improvement and investigating your psyche. This is a good time for finding out how and why you tick and take action to make these findings beneficial for you.

Pisces
February 19 - March 20

You will find it hard to make up your mind and getting the facts straight. You may lose the forest for the trees when it comes to ideas. Now is a good time to get lost in your thoughts and forget about commitments and mundane as your imagination is very active now. You should pursue art and music as creative pursuits are favoured now. Remaining honest in your communication is important as confusion could ensue.





© Copyright 2015 by thebahamasweekly.com

Top of Page