Last Updated:

Feb 13, 2017 - 1:45:37 AM
---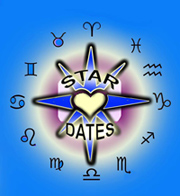 Aries
March 21 - April 19

Your house of earned income and values is highlighted this week. You will be very concerned with finances and acquiring money. This would be a good week for those in sales or any job requiring speech, however be careful of being overbearing. You have considerable faith in your finesse and this can carry you far in coming up with and employing schemes to make your financial goals happen. Be careful of theft and impulse buys, unless they are weapons or metal work, in which case this is a favorable week for purchasing those things.


Taurus
April 20 - May 20

You feel confident and sure of yourself, at least on the surface. You may be a bit hesitant about your words, choosing to think things through carefully before speaking. You have many ideas buzzing in your head and want to communicate, however there is some caution there. You also run the risk of being negative now and entertaining self defeating thoughts, so keep positive. Now would be a good time to renew your look or start an exercise regime.


Gemini
May 21- June 20

This week you will experience a shift for the better. Your ruler is moving into the house of self and will bring a period where you shine where it counts the most, your communication abilities. You will feel more sociable and be in higher spirits. Although your energy still isn't at its peak, you will have more life now. One area that will heat up for you will be speech, you may be accused of being overly talkative now, but really you are just curious and want to share everything you know.



Cancer
June 21 - July 22

You will start the week off feeling adventurous, you crave all that is new and novel and may act impulsively. There could be changes or shakeups at home or on the career front. You feel a shift in your consciousness to more spiritual matters, and feel compelled to examine your subconscious and what makes you tick; you may seek out astrology, counseling, or even yoga to help this process of self analysis. Your emotions are very intense and even irrational this weekend.



Leo
July 23 - August 22

You are optimistic and have faith in everything you undertake, even to the point of undertaking things that are sure to fail! This energy shows up most in your career. You have strong confidence in yourself and your abilities and can come up with grand schemes now and find opportunities for growth career wise. You have the push you need to do great things now, although you will meet some challenges and tests along the way, as long as you keep going you are sure to succeed, it also doesn't hurt to keep a clear head and be realistic about what can be accomplished.



Virgo
August 23 - September 22

You are thinking more about your career and communicating plans to make improvements, however you are facing some roadblocks towards progression. Authority figures may prove bothersome to you now, and family responsibilities could put a damper on how much time you have to devote to your career. You are more careful in communicating your thoughts, feeling as if you have to think everything through thoroughly. You could attract some negative circumstances to you now because of improper thinking. It is important to remain positive.



Libra
September 23 - October 22

You could find a lover while on a trip or they may be a foreigner, if you are already attached a weekend trip may be just the thing to bring the spark back. Experimenting and travel will bring you pleasure now, expanding your horizons and exploring new things can bring you luck and love. If you can't get away, why not go to a new restaurant or hang out spot, check out some foreign films and chat up friends who speak in another language and let them help you learn it.



Scorpio
October 23 - November 21

A lot of your energy is involved in your relationships now. You want more depth in this area, and your light and vitality shines in relationships now. However, there is risk of arguments with your partner. In love you are very passionate now, and have heightened abilities for seduction, any relationships started now will be an intoxicating mix of drama, passion and confusion. The partners you attract now could be financially well off or support you financially, there is also risk for deception in love. You are able to peer below the surface and your knack for uncovering truths is stronger now.



Sagittarius
November 22 - December 21

You could be offered the opportunity to travel for work now, either for representing your company or even for self improvement. You shine at work now, although you may go about it in an aggressive way. You really want to put your all into your work and are something of a work-a-holic lately. You are looking for experiences to expand your knowledge and make you a better employee and now would be a good time to look for or take advantage of these opportunities.



Capricorn
December 22 - January 19

You are more pessimistic and narrow in your thinking. This is most shown in your love life. You are more inflexible now and want only a certain result. You may be putting a lot of pressure on partners with your seriousness. Although you feel a lack of control in your relationships as well, perhaps this is what is sparking your oppressive attitude lately. Lightening up will be very important now along with remaining positive, you don't want to ruin this time of fun and romance.



Aquarius
January 20 - February 18

Your value system could change now. You feel more generous and the things you thought you needed before you realized they were only superficial wants. However, be careful of people taking advantage of this generosity. Your family may be the source of this, coming to you with sad stories for which you will have to provide financial help; they may not be as helpless as they make you believe. You will need to keep a tighter rein on your finances, or perhaps put it in the hands of someone more capable. You won't know where your money comes or goes now.



Pisces
February 19 - March 20

You are likely to be deceived this week from the words of people you trust. Be careful of siblings and neighbors you may not give all the facts in your communications with them. You are more psychic now, hearing the underlying meanings in people's words or speaking of things that are to come. You may also be guilty of deceptive speech now, be sure of what you say and check all facts before communicating, or you could be accused of lying.



Adah Deveaux is an apprentice of Tametryo Brown and Star Dates. She has been been practicing astrology since she was 12 years old and has since made it her career path.

Tametryo Brown has been studying Astrology for over 10 years. His company Stardates Global is dedicated to helping people find their soul mates through self discovery and the science of astrology. He runs a Stardating company in Nassau, Bahamas. His knowledge of astrology and human personalities go beyond his age. His scientific predictions have touched the lives of many across his homeland and abroad. Tametyro is also a certified hypnotherapist from the Hypnosis Medical Institution/ American Hypnosis Association (HMI/AHA) where he still continues to further his studies in hypnosis. He has helped many clients realize their life's purpose. Website: www. stardatesbahamasinternational. com and twitter page:www.twitter.com/ stardatesbh Reach us at stardatesbh@gmail.com Phone: 1-242-466-6613





© Copyright 2015 by thebahamasweekly.com

Top of Page