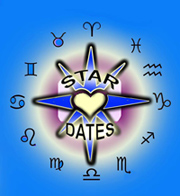 Aries
Born March 21 - April 19
This week will be one of the best of the year in regards to your energy levels. The lack of drive and force you felt from the beginning of the year is now a thing of the past. You feel more like your old self, in fact better than your old self. There is still a lingering need for seclusion and introspection, but that too shall pass. You can now put more into your physical pursuits and goals for the year. Don't disregard the spiritual lessons, insights and experiences you have acquired, because they are still on the table for a bit longer.
Taurus
April 20 - May 20
You are moving from a cycle of friends and organizations to one more centered on seclusion and more spiritual pursuits. Your intuition is strong and your desire for more depth in love is evident now. You could attract secret relationships or attract people who are already in relationships. Be careful of being taken advantage of by a lover, as you find It hard now to see people for who they really are, making you a perfect victim for a sociopath or someone looking to deceive. Take note of your dreams, as you could receive spiritual insight through them.
Gemini
May 21- June 20
The people and communities outside of yourself hold your interest currently. You want to expand your experiences with those in foreign lands and organizations in your own back yard. Your role in your social groups may be confusing now, and you could find yourself more of a follower than a leader. People in said groups could also find you confusing, not sure of where you stand or what your purpose is in your social interactions. Take now to sort out your hopes and dreams and how you would like to help benefit society.
Cancer
June 21 - July 22
Your career and public image are concerns now. You could be faced with reputation suicide now, as enemies or those jealous of you may spread lies and confusion about you, or maybe you actions influence others to see you in a way that you aren't in reality. You could be very influential now, "being all things to all men" and receive more adoration than usual. Your thirst for travel could be awakened now. Higher education or professional courses could also be taken on now, some perhaps to advance your career.
Leo
July 23 - August 22
Retreating from your usual environment whether literally and figuratively figure now. Intimacy and exploring the depths of your soul with a partner can finally help rid you of bad habits and beliefs. Clearing out the junk and peering deep into your soul to begin self-transformation and change on a deep level. You may be thinking about your joint finances and inheritances. Exploration abroad is also possible now, with many stimulating experiences waited to be had abroad. Your thirst for change can be quenched now through your journeys.
Virgo
August 23 - September 22
Your partnerships are all consuming right now. Your need for intimacy and commitment increases now. If you are single you could crave a long-term relationship and if part of a couple make your relationship more official or solidify an existing one. Your sex life could heat up now also, giving you greater satisfaction and feelings of comfort. Confusion could figure into your relationships now, maybe on where you stand, perhaps triggering this need to establish the union. At work and in the gym you are at the top of you're a-game and your perfectionist tendencies are high.
Libra
September 23 - October 22
Your work environment and personal and professional relationships are areas of concern now. Your love life is entering a new cycle of love and passion, where energies are high and romantic give and take flows easily. At work though, you may be the victim of gossip or misunderstandings perhaps because of jealousy at the recognition you receive at work recently. Be aware of hurtful behavior committed by yourself and others. Look after your health now more closely, as you are more likely to get sick now.
Scorpio
October 23 - November 21
Your creative forces and passionate resolve are intense now. Romance is steadily increasing and the love energies from Valentine's Day continue to flow through your life. If you are in the performing arts or other creative fields, you could experience stroke of genius and take your art to greater heights. The effect you have on audiences now could be one of awe and you can appear to be anything you want to be. Children could occupy your time now, and fun and games with or without them could be very enjoyable. Gambling and speculation could cause you to incur loses along with disingenuous people, unfortunately you may not be able to spot when your being taken advantage of.
Sagittarius
November 22 - December 21
The declining health of a parent or of your home could hurt your wallet and peace of mind now. Flooding of your home or other concerns relating to water could afflict your home, and the sickness of a parent could happen now. Your relationship with your family and siblings is sure to be intense now, with experiences ranging from happy to confusing to pain. Take it one day at a time and use now to analyze family dynamic and past hurts that may have been buried.
Capricorn
December 22 - January 19
Moving house could be in the works now. A lot of your money is now spent on the home, either renovations or moving costs. Luckily your money making skills are on the upswing and those in the helping profession or arts could see a real boost in income. Relations with siblings and neighbors could be marked by confusion and deception. You could experience problems with your car or delays when travelling because of rain. On a more positive note, your imagination is potent now, and your speech and singing could be colored with sweetness, just be sure that what you say is the truth.
Aquarius
January 20 - February 18
Watching your wallet may be easier said than done. Your grip on your finances could loosen considerably along with your scam detector. Before making any purchases, thoroughly check all details or you could be the victim of buyer's remorse. Your love of life and passion could increase now, making you more of a spendthrift; if you want something you may not look at the price tag. Items for beauty and adornment could bring you pleasure now and projects for beautifying your home could be in the works. You power of persuasion and communication is sharp now and you can sell yourself very well. Business may be on the table and you are all in.
Pisces
February 19 - March 20
People can't help but to stare at you now, you come across as everything and nothing at all. This feeling can even extend to how you feel about yourself. You could be very self-conscious now and a chameleon with your look and manner. You are more susceptible to mental anguish and sickness, especially stemming from the influences of others as your boundaries between you and others is very thin. Build up your individuality and don't take in everything others say or do whether unkind words or germs.

Adah Deveaux is an apprentice of Tametryo Brown and Star Dates. She has been been practicing astrology since she was 12 years old and has since made it her career path.

Tametryo Brown has been studying Astrology for over 10 years. His company Stardates Global is dedicated to helping people find their soul mates through self discovery and the science of astrology. He runs a Stardating company in Nassau, Bahamas. His knowledge of astrology and human personalities go beyond his age. His scientific predictions have touched the lives of many across his homeland and abroad. Tametyro is also a certified hypnotherapist from the Hypnosis Medical Institution/ American Hypnosis Association (HMI/AHA) where he still continues to further his studies in hypnosis. He has helped many clients realize their life's purpose. He can be reached stardatesbh@gmail.com Phone: 1-242-466-6613