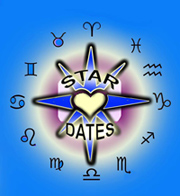 Aries
Born March 21 - April 19
You will find your vitality and ability to act ineffective this week. Your sense of direction and force will be sorely lacking and this will lead to confusion. Not only will you not be able to act, you also won't know in which course to take. If you do act you will find your perspective changing frequently and you won't follow through with any devised plan. Be careful of being exploited as you will be more compassionate and understanding now making you a perfect target for scammers.
Taurus
April 20 - May 20
New friendships and associations could be coming for you this week, Taurus! Group activities could bring you moments of pleasure. You could meet these friends on a trip, or they could be foreign. Expanding your friends circle will be important to you now, and you could interact with new people different from whom you normally socialize with. While going out with friends is nice, be sure to watch your wallet. Don't let your expanding social opportunities diminish your money.
Gemini
May 21- June 20
Business is not as usual this week Gemini! Your career sector is locked and loaded. Lots of activity will be going on dealing with your public image and professional prowess. Don't fret though; you've got the tools to make the best of this. Your gift of gab is especially beneficial this week, with your ruler, Mercury opposite Jupiter and connected with Venus. Your words will be extra sweet and can take you far, just be sure to not promise what you can't fulfill!
Cancer
June 21 - July 22
Other people will be your concern for this week. Your interactions with your significant other and the public will be colored with emotion. Your emotions may also bend towards instability, especially in the beginning of the week. You will want to have an all consuming presence and depth in your intimate experiences and then sudden freedom and novelty. Things different from you whether your partner, foreign lands and the public will be areas where your feelings may come up, whether these are negative or positive depends on you.
Leo
July 23 - August 22
Your partner will be central in your world now, Leo. You will enjoy spending more time with them and exchanging ideas. Your partner will feel like a mirror to the missing parts of you, and you will love seeing yourself in them. You will rearrange your schedule to allow for more couple time. If you are single your craving for a partnership could increase and you will look for opportunities to stumble on a relationship. You will be more popular now and personal relationships could take on a more warm tone.
Virgo
August 23 - September 22
You could face some communication mishaps for awhile, Virgo. Your ruler, Mercury is going retrograde on the 21st. This week is not good for signing contracts, accepting a new job or verbal contracts of anytime. If you do, when mercury goes direct the contract could be cancelled or things don't go according to plan. Remain flexible and double check all work and correspondence. This shouldn't affect you too much this week, with the lucky power of Jupiter and Venus connecting with your ruler.
Libra
September 23 - October 22
All manner of pleasure are central for you now. Those of you involved in sports may revel in your increasing winning streak, and for the gamblers out there you may find you win more than lose. Your love life should see the most improvements though. Your social calendar may be full, with dates with many different types of people. Your creative pursuits may feel enriching and receive lots of praise, and your relationship with your children is harmonious. The only thing to watch for is the purse strings!
Scorpio
October 23 - November 21
You will be very busy this week Scorpio. Opportunities for communication will be abundant and you could reconnect with a sibling. Your communications are coupled with an emotional flavor, perhaps clouding your judgment a bit. You may take things to an extreme, placing your ego into every conversation and taking on a "if you're not for me you're against me" tone. Taking a short trip may be a way to transform yourself and foster renewal in your thinking.
Sagittarius
November 22 - December 21
Your powers of attraction are strong as are your desire for companionship. Variety is the spice of life and you will enjoy interacting with a wide range of people now. It is important to look past surface appearance as good looks could appeal to you now and leave you with something short term because you failed to judge character. If you are already coupled a trip together can help rekindle the spark and enhance your sense of adventure as a couple.
Capricorn
December 22 - January 19
You could be the task master in your social groups this week. You are focused and take care of responsibility. You take extra care with the image you project and maintaining status quo is of the utmost importance. Your social commitments are easier to handle now and your dependability may be appreciated. You're not feeling very social however, and may forgo outings this week, instead you may plan how to get the most out of your friendships and with whom you'd like to interact.
Aquarius
January 20 - February 18
Unexpected, but minor changes may happen financially this week, Aquarius. Subconscious concerns regarding your finances may surface now and cause emotional distress. You will want to break-free from your financial situation but remain flexible because the changes happening may not necessarily be positive. You could face disruptions from outside forces in building security, remain focused to cushion against these changes. Your mother could act erratic this week and be hard to get in touch with. Your own mood could also face a similar pattern.
Pisces
February 19 - March 20
Your desire to change your appearance to a mystical feel may be strong now. You want to act out with your appearance or image hidden wishes, make sure this is the real image you want to present because you feel some confusion regarding your representation. You will try to cultivate more glamour and fancy in your life now, feeling unfilled with your regular routine. This week is great for pursuing artistic endeavors and getting in touch with your fantasies.



Adah Deveaux is an apprentice of Tametryo Brown and Star Dates. She has been been practicing astrology since she was 12 years old and has since made it her career path.

Tametryo Brown has been studying Astrology for over 10 years. His company Stardates Global is dedicated to helping people find their soul mates through self discovery and the science of astrology. He runs a Stardating company in Nassau, Bahamas. His knowledge of astrology and human personalities go beyond his age. His scientific predictions have touched the lives of many across his homeland and abroad. Tametyro is also a certified hypnotherapist from the Hypnosis Medical Institution/ American Hypnosis Association (HMI/AHA) where he still continues to further his studies in hypnosis. He has helped many clients realize their life's purpose. He can be reached stardatesbh@gmail.com Phone: 1-242-466-6613