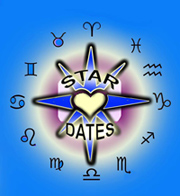 What to look forward to in April for all the signs:
Aries (Born March 21 - April 19)
Happy birthday Aries! The sun is now in your sign, and Aries season is in full swing. Spring and your sign represent for us the renewal of nature, our lives and all that we hope to birth. Now is the time to move with new energy on all that you have planned for the year, and to let go of any stagnation. The area of your life most likely to see this big change will be your relationships. You can start a new meaningful relationship now or see a breakup or renewal of an existing one.
Taurus (April 20 - May 20)
April is a very sexy month for you. You will be very attractive and garner lots of attention as your ruler Venus is in your sign. Your love life will be very sweet and fortunate, with many opportunities for you to be spoiled and for you to spoil in turn. As Mars moves out of your sector of seclusion during the month, you will find that your energy level increases also.
Gemini (May 21- June 20)
This month is very lucky for you Gemini! You will want to communicate more, travel more, do well in your studies, and have nice relations with siblings and neighbors. You also have an opportunity to fulfill your hopes and wishes, and those who own businesses could find their sales increase. Networking should also be pleasurable now and peak your interest.
Cancer (June 21 - July 22)
Your bank account is due for a boost this month! Jupiter the planet of luck will be stationed in your house that deals with money. Not only is Jupiter the planet of luck, but it also rules abundance, expect abundance in your finances. If you have a job, money may not come from there but a side business or some windfall, however if you are an entrepreneur or have a career this can come directly from your job.
Leo (July 23 - August 22)
This month is great for your business and public persona. Mars is in your career sector and Jupiter in your house of self, meaning that you will receive luck because of your own self determination and ambition. Expect people to view you as pushy and larger than life now, it's not that it's just that you have a healthy dose of confidence and passion to make things happen.
Virgo (August 23 - September 22)
This month will focus on finances. Shared finances, as in those between you and your partner will be discussed in detail this month and be a highlight. Banking and other financial services will also be talked about and worked out. Intimate and often times uncomfortable conversations dealing with death, inheritances, banking and sex may also happen.
Libra (September 23 - October 22)
Your shared financial plans should go well now. Your ruler Venus is in the house of shared finances. This gives luck in banking, other people's money and inheritances. Your capacity to love deepens and you may experience some jealousy in regards to your partner now. With the eclipse that happened in your sign you may let go of unnecessary patterns and behaviors now, and turn a new life, especially in your love life and personality and means of self expression.
Scorpio (October 23 - November 21)
Your health, work and daily routine could see drastic changes. You have more energy to exercise, you are more aggressive at work, taking on extra responsibilities and going after more leadership roles. May changes could happen on the job, a promotion, or even you finding a new job entirely.
Sagittarius (November 22 - December 21)
Your creative drive and energy will be high this month. Your children or children in general could figure strongly this month, along with your social groups. You could hear news of a pregnancy or even the arrival of a child now, or these changes could occur in friendships. You could see the sudden manifestation of a goal or dream happen now, or a boost in friends and social outings.
Capricorn (December 22 - January 19)
Can you expect big career changes this month, Capricorn! A sudden reveal in what career path you should take, a phone call for an interview, a promotion, quitting a job and a scandal or something's you may expect from this month. You will be able to have the courage to make the changes that need to happen and see divine intervention in regards to your career.
Aquarius (January 20 - February 18)
This month can see some surprising advances in your relationships. Jupiter the planet of luck is going direct in your sign this month, and this will spell changes in your relationships as it is in your relationship house. Your relationship with your partner but also your siblings could change now. Your outlook on life could also alter now, and travel may be one such instance that brings on this change.
Pisces (Born February 19 - March 20)
Money Money Money is on your mind this month Pisces! Mars will be in your second house, meaning you will be a go getter when it comes to making money and managing it. However this can also mean that you spend money aggressively now. You will experience a turning of a new life in your finances.

Adah Deveaux is an apprentice of Tametryo Brown and Star Dates. She has been been practicing astrology since she was 12 years old and has since made it her career path.

Tametryo Brown has been studying Astrology for over 10 years. His company Stardates Global is dedicated to helping people find their soul mates through self discovery and the science of astrology. He runs a Stardating company in Nassau, Bahamas. His knowledge of astrology and human personalities go beyond his age. His scientific predictions have touched the lives of many across his homeland and abroad. Tametyro is also a certified hypnotherapist from the Hypnosis Medical Institution/ American Hypnosis Association (HMI/AHA) where he still continues to further his studies in hypnosis. He has helped many clients realize their life's purpose. Website: www. stardatesbahamasinternational. com and twitter page:www.twitter.com/ stardatesbh Reach us at stardatesbh@gmail.com Phone: 1-242-466-6613