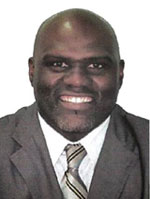 Some time ago I attended a Family Enrichment Seminar in Nassau during the summer. The question was asked to write a mission statement for your life. I thought to myself that the presenter was just being hilarious. However, he was serious about his statement. He said it yet again; write for me a mission statement for your life. I then begin to ask myself the question what is my mission statement for my life? As I begin to answer this question, it was effortless for me to be myself, and understand that every life has a mission. Fulfilling our mission is the most essential in life.
A mission statement is formal, short, or written statement of the purpose of a company or organization. As I'm writing this article, I think about the Rand Memorial Hospital. As soon as you enter the doors, you would see a written mission statement for the public to view. It is to express the purpose of the public organization.
As I thought about my personal mission statement, I thought further about a Family Mission Statement.
Do you have a mission statement for your family? Your family mission statement should do several things.
· Guide the actions of your household. When there is a mission statement for your family most of your actions will be toward the affirmative action.
· Spell out its overall goal.
· Provide a sense of direction.
· And guide decision-making.
No wonder the Bahamian families are crumbling, we have created a path that excludes God. God has created an institution called marriage to produce families. However, He stands on the out side asking what have we done?
This mission statement provides the framework or context within which the family's strategies are formulated.
Parents are frustrated over delinquency in their children and are lost for words. In the midst of our frustration there are some things that we can begin to put into practice once we have established a mission statement.
· Praying together. Prayer builds intimacy between you and God, and between you and your family. Praying together helps everyone see one another's hurt and thankfulness at the same time. Some children find it difficult to pray for the reason it's not displayed in their homes.
· Making memories last. Doing something out of the ordinary that is fun and unforgettable.
· Family nights. When I first got married I learned a valuable lesson from my father's in the gospel. It was to make sure that a night was only for my family. Family nights causes an unbreakable bond in your family between love ones.
· Take advantage of the moment. Sometimes a ride to the beach may seem insignificant to you as the parent, at the moment, however; your child will appreciate the drive once there is no interrogation. Just enjoy the moment.
There are many other things that we can do together as a family. Whatever we do, should guide us along the path of our family Mission statement. Without a mission, we would not fulfill our God given purpose in life to guide our families in the path of righteousness. Where there's no purpose, we would not be able to attain goals for our families.
God has a mission for your family, and for every family on planet earth. Ask him for his direction for your family. God is not a follower; He leads families through the path of righteousness for His name sake. He will share His glory with no-one. In all the successes that our families may accomplish; it's all for the glory of God. He has a mission for your family.

Pastor Wayne W. Carey is a Youth and Assistant Pastor- Counselor- Conflict Resolution Strategist- Author- Speaker- Self-Esteem Elevation Coach Contact: Covenantman44@yahoo.com
Read more articles by Pastor Carey