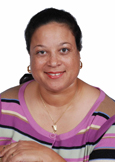 Nebraska , USA recently adopted the "safe haven" law, an already popular piece of legislation in many of the states throughout the USA . This law allows parents to abandon unwanted children at hospitals with no questions asked (Sun Sentinel 24/08/08).
While this law may be shocking to some people, it is one that is on the books in all 50 states as well as Puerto Rico. Nebraska was the last state to enact this law.
Many State legislatures enacted legislation to address infant abandonment and infanticide in response to a reported increase in abandonment of infants. Beginning in Texas in 1999, "Baby Moses laws" or infant safe haven laws have been enacted as an incentive for mothers in crisis to safely relinquish their babies to designated locations where babies are protected and provided with medical care until a permanent home is found.

Safe haven laws generally allow the parent, or an agent of the parent, to remain anonymous and be shielded form prosecution for abandonment or neglect in exchange for surrendering the baby to a safe haven ( http://www.childwelfare.gov/systemwide/laws_policies/statutes/safehavenall.pdf ).
What makes the Nebraska law different and somewhat alarming is that the law extends to dependents up to 19 years of age. What the law then suggests is that parents of unruly or out of control teenagers can effectively "get rid" of their adolescents; no questions asked.
Here in The Bahamas, teenagers who are deemed unruly are usually sentenced by the courts and incarcerated for a period of time at either the male or female facility in the capital. And, like the USA, the majority of parents are not meted out any punishment for any part they may have played in their child's behaviour.
What I find baffling is how could a parent effectively raise her child for the first 10 or 12 years, then in year 15 decide that she has had enough and doesn't want to be bothered with this child anymore.

Being able to safely abandon a child or adolescent seems to be too much of a cop out in my humble view. Instead of teaching parents and teenager how to cope with anger or other strong emotions, this Nebraska law is allowing an "easy way out."

Any good parent would tell you that parenting is not easy. There will be those days that you may feel like "killing" your child, especially a teenager. And, there will be days when your child or teenager will not want to be around you, but does that mean you give up on your responsibility to parent?
Safe haven laws that allow parents to safely "abandon" their infants can be said to be doing so in the interest of the child. But is it really the teenager who is being helped when a parent can in effect drop him off to be a burden to the tax paying public?
If a woman finds herself in the midst of an unwanted pregnancy and chooses to bring the baby to term, knowing full well that she cannot take care of this child, shouldn't she be encouraged to give the child up for adoption rather than putting herself and the infant through anguish and pain?
However, this woman should not be allowed to make this decision when things start getting rough at adolescence. Some children become monsters during adolescence, but it is a phase in their development. And, like most things in our lives, this too shall pass.
Yes, children do need to be protected from abuse, but parents should not be given a "way out" if years later they decide they cannot or do not want parent anymore. So while safe haven laws are great for parents of infants, I think any parent who brings a teenager before our courts or to a safe haven needs to be meted out consequences for not doing their part as a parent.