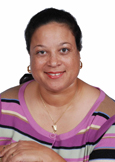 After being fed up with one business I decided to visit its competition thinking I would receive better service. In finding out how wrong I was, I came to truly understand the adage: "a bird in the hand is worth two in the bush."
I was dissatisfied with the inefficiency of this particular business that offers graphic arts services. I believe if an individual gives a customer a time frame in which to expect completed work, then the individual should live up to that commitment. This did not happen. So I decided to go to another company that offered the same service, and have them complete the additional work I needed to have done.
In the midst of explaining the type of service I required at the new company, the young lady serving me left me to take a phone call. Standing within ear shot, I was able to hear that she was having a private conversation. While she was on the phone, I told her that I was still waiting for her assistance. She ignored me and continued her conversation.
When she did get off the phone, I told her that she should not leave her customers to take private calls. Her response was that it was a family matter and family comes first.
After she said this, I then realized that we have an even greater problem than I had even imagined. I left this establishment and went back to the original company and decided that they would be the lesser of two evils.
While the first establishment was slothful in their work, their attitude and behaviour towards the customer was more appealing. And this, in the end, was the deciding factor to remain with company number one.
Having shared this scenario with all of you, I hope you can all understand my abhorrence at this young woman's response to me when questioned her about talking on the phone in front of her customer. I can't help wondering how she even got this job. Is this what we must accept as the norm from this generation of workers?
Am I expecting too much to walk into a business place and expect the employee to take the sugarcane she is sucking out of her mouth long enough to talk to me? Am I expecting too much to have the employee look me in the eye and at least pretend to want to help me?
Perhaps I am being too demanding to expect to have my order ready for pick up on the day you told me it would be ready. Perhaps I am being unreasonable to think that you would forego leaving the building for lunch so you could complete your tasks in the time frame promised.
Whatever excuse I could think of does not top someone telling me the young lady who took a private call instead of helping her customer is "coming along" in the workplace. How is ignoring the customer and putting family in front of the job "coming along" in the workplace?
Herein lays the crux of the matter. This man, who may very well be the owner of this establishment, or another customer like me, is not doing this young lady any favours by making her believe she is doing fine on this job.
The bar is obviously not set very high at this establishment. The owners of this company cannot take customer service seriously if they allow such inappropriate behaviour to occur. And it would be a fair assessment to conclude that they are not concerned about the growth and development of the company.
There are at least five companies on this island that offer this same graphic arts service; however the owners of these aforementioned companies are not doing very much to establish or maintain customer loyalty if they allow lazy and rude employees to greet and serve customers on a daily basis.
Of course all of this would be a moot point if I am made to understand that these employees are actually family members of the owners. Then this of course sheds a new light on the conversation.
My attitude might then be that the proprietors of these establishments do not put much weight in the behaviours of these individuals since they were not hired for skill, but rather for their genetics.
The familial connection is perhaps easier to swallow, but alas, in most instances this is not the case. The sad truth is that most organizations are just filled with inept individuals floating through each day waiting on pay day and the weekend.
About the author: Joye Ritchie-Greene is an Educational Consultant, Writer and Martial Arts Instructor. She is the owner/operator of The Bahamas Martial Arts Academy; president of Time-Out Productions; and is also a columnist for the Freeport News. She has a B.A. in English and an M.S. in Human Resources, resides in Freeport, Grand Bahama with her husband and enjoys playing tennis. Joye can be reached at joye_hel_ena@hotmail.com