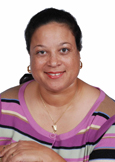 Writer's block. Roadblock. Blocked pipes. Blocked arteries. Just writing those words make me feel closed in and smothered.
The idea of everything being blocked makes me feel caged and want to be released from some place dark and dank.
Whenever we use that word block, some negative thought comes to mind. And in most cases, when the word is used, it usually denotes something negative.
So have you ever given any thought as to those things that have blocked you from achieving what you want in life? Have there been individuals whom you felt blocked your progress?
Perhaps you have blocked yourself from certain opportunities and now find yourself up against a wall not knowing where to turn. But, even if you do find yourself against a wall, you still have options available to you – a left turn, a right turn, move straight-ahead, turn back around or remain just where you are.
Many times we fail to see our options because we believe that we are blocked and cannot not break free of the enclosure.
The first thing you may want to consider in unblocking yourself is to figure out what things are going on in your life that have you feeling trapped or unable to move on with life.
Secondly, you need to avoid blaming others for your problems and examine what part you have played in your own life story.
In my life experiences, I have found that when people find themselves blocked it is, more times than not, because of their own doing.
Now I know some of you may take exception to that statement, but consider this for a moment. If you are frustrated with your job, relationship or life in general, who is ultimately the person who can make any changes in your life?
That's right, you! And when you do not make these changes in your life, you find yourself miserable and unable to grow or develop.
Being blocked means that you are stunted; you are stuck and cannot move forward into some other phase of your existence.
So what is the sense of complaining about your life and remaining blocked in a humdrum existence, if you do not plan on making any meaningful changes?
There is nothing I dislike more than a person who complains about her job everyday, but when asked what she is doing about changing her situation, she replies: "what can I do?"
Hello! It is your life, and if you do not take responsibility for your own feelings and actions, or care about your own personal well-being, why should anyone else care?
It makes no sense sitting around bad-mouthing your boss or the nebulous system, when you do not have the courage to unblock or unshackle yourself to give your life a better sense of purpose.
If there are things happening on the job that do not allow you to perform as well as you think you could, examine those things and do what you can to make the necessary changes.
Do not fall into the trap of becoming the miserable staff member who everyone avoids because they know all you will do is complain and run on with some meaningless drivel whenever they pass you in the hallway.
The blocks that are in your life are what you have placed there or have allowed to become cemented in your life.
It is time to unblock your mind, unblock your arteries and unblock all roads that lead to a new and more healthy you.
We are days away from beginning a new year. Perhaps this is your chance to begin looking at creating the new you. Do not take your baggage into 2009.
Let this be the year you unblock your pipes, release the shackles and break free of the negativities that have entrapped you these past years.
About the author: Joye Ritchie-Greene is an Educational Consultant, Writer and Martial Arts Instructor. She is the owner/operator of The Bahamas Martial Arts Academy; president of Time-Out Productions; and is also a columnist for the Freeport News. She has a B.A. in English and an M.S. in Human Resources, resides in Freeport, Grand Bahama with her husband and enjoys playing tennis. Joye can be reached at joye_hel_ena@hotmail.com