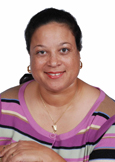 Recently, while sharing a meal with three wonderful women, our discussion turned to schools and why individuals might prefer one school over the next. Then the word "elite" came up in the conversation and then pursued a most lively debate.
Later when I reflected on this particular evening, I began thinking about that word "elite" and why it seems to have negative connotations at times. No one seems to take objection to descriptions of "elite athletes" or even "elite clubs," but for some reason when we begin to talk about elite institutions of learning, people begin to take exception.
There are schools created especially for gifted tennis players, golf players, chess players, dancers, actors and musicians. However a 2007 Time magazine article revealed that there are not very many institutions in the United States of America for children who are intellectually superior. For some reason, it seems that we are afraid to recognize that there are children who are "a cut above" the average student and they need to be put in an environment that allows them to flourish.
By definition, to be elite is to be the most powerful, rich, gifted or educated members of a group, community (Collins English Dictionary, 2003). It should then be understood that there is a thought process and certain behaviours present in one who is elite, so should it come as a surprise if they choose to surround themselves with other elites?
The more I thought about it, then, I came to the decision that perhaps we need to have elitism in every society in order to separate ourselves from elements which we perceive to be detrimental to our existence.
Throughout the history of the human race there has been separation and segregation for one reason or the next. We seem to have to classify and categorize ourselves in order to have a more complete understanding of self. Being an elitist is just another way of departmentalizing ourselves.
There is no doubt in my mind that there are different groups in every society, now what makes one elite over the next depends on one's perspective. When the issue of which schools are considered "elite" schools on this island, the perception shared at the dinner table was that it had something to do with ethnicity and money. And, it is on this point that I disagree.
The majority of Bahamians are not rich, neither are they poor. There is a large professional working class of people who strive very hard to provide a "good life" for their families. And a part of this life is finding a good school; a school that fits your life style.
So if people of a similar group or ilk all choose to send their children to the same school, there is more of a chance that their children will be influenced by children from similar backgrounds. Nothing is more disheartening to parents to know that their children are being exposed to children whose family beliefs and values are so different from theirs, that their children are negatively impacted.
When a foreigner moves to this island, they will gravitate toward who and what they know, other foreigners. In making the decision to send their child to a school, the general consensus seems to be to have the children attend the private school in the Lucaya area. Does that make that school an elitist school? I think not.
The majority of those children of foreign white parents are not rich and powerful. Rather they are common workers like the average Bahamian, the difference is though that they may have a company paying school fees and a housing allowance. This then gives them and others the illusion that they are living an elitist lifestyle.
The truth is that the elitist families in The Bahamas have not sent their children to high schools in The Bahamas. Many of their children attended boarding schools in Europe, Canada and the Northeastern United States. And, today the truly rich and powerful families in this country continue to follow suite.
The reality is that while one may love to think their child is attending elitist schools in this country today, chances are that they are not. This country had one elitist school in its history – The Government High School. When this school was created in the early 20th century, it was where the truly gifted and brightest minds of this country went to study.
The brightest minds from all over The Bahamas went to Nassau to complete their secondary education. The Colonial powers even paid a stipend to the Family Island children to help defray the cost of their living expenses. This is how a country develops its people. It gives them the opportunity to get the best possible education with children of a similar ilk.
An elitist institution produces the leaders of a country – leaders in education, medicine, politics, religion, etc. Out of this Government High School came the individuals who helped to shape this country and build an independent Bahamas.
Some of the graduates of The Government High School were Sir Lynden Pindling, Sir Cecil Wallace-Whitfield, Bishop Michael Eldon, Dr. Keva Bethel, Dame Ivy Dumont, Sir Orville Turnquest, Sir Burton Hall, Sir Cyril Fountain, Mr. Paul Adderley, Dr. Earl Farrington and Dr. Gilbert Davis.
The unfortunate truth of the matter though, is that after some of these same individuals took over the reigns of power, they closed down this elitist school in the late 1970s. Perhaps it was out of fear or ignorance. Whatever the reason, we need to create another Government High School – we need to develop the minds of our elite.
About the author: Joye Ritchie-Greene is an Educational Consultant, Writer and Martial Arts Instructor. She is the owner/operator of The Bahamas Martial Arts Academy; president of Time-Out Productions; and is also a columnist for the Freeport News. She has a B.A. in English and an M.S. in Human Resources, resides in Freeport, Grand Bahama with her husband and enjoys playing tennis. Joye can be reached at joye_hel_ena@hotmail.com