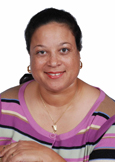 I was chatting with a group of young and not so young women the other day and the question of "Mr. Right" came up. The question was whether or not there was a "Mr. Right" for every woman. The youngest woman in the group protested and asked why there even has to be a "Mr. Right."
So the wheels in my head immediately began turning as I thought this would be a great topic for today's column. So I prodded this young lady more for her thoughts on the subject. The bottom line for her was that sometimes "Mr. Right" may actually be wrong. Thus began a play on words.
We could find a "correct" man who may not be "right" for us or our needs; as well as we may find the "right" man while looking "left" or the other way. And almost immediately you will recognize that this discussion need not be limited to finding "Mr. Right" in the context of a woman finding a man, but rather finding the right in your life as it now exists.
Many times we go looking for something or someone, but get very confused as to where to go, or where to turn. In fact, we may have to take some left turns or perhaps some wrong turns in order to find the correct place, that is, to arrive at where we are supposed to be.
It is never an easy thing, sitting and wondering where to go next in our lives. In all things we need direction. We need a compass of sorts to help guide us to the "right" path, to guide us to the "right" place. Yet, so often we are blinded by the neon signs and road stops along the way, that we inadvertently take the wrong turns and become more lost and confused than before the journey began.
So how do we know when we should turn or where we should turn? It is not too difficult to figure out. However, it is most difficult to do. In order to know where to go next in your life in order to find that "right," we need to know who we are. It doesn't make any sense to begin a journey of this magnitude, if we are clueless about who we are and our purpose for existence.
Any goodness or "rightness" that will occur in our lives will not even be recognized if we are out of balance in ourselves. We cannot connect with anyone if we are not whole in ourselves. There are no short cuts that will lead us to this place of contentment and correctness. All the major thoroughfares must be driven and all signs must be read carefully in order to arrive at this destination of self.
When you do arrive at the proverbial fork in the road, you will know which path to choose if you have made this connection with self. When the daily obstacles of life bear down on you, it will not be so difficult for you to recognize what is "right" because you will be coming from a place of clarity.
In many instances it is not that we do not know which turn to take, but it is that the fog in our lives blurs our vision so we make a left turn rather than a right turn. But it is important to remember that all left turns are not wrong and all right turns are not correct. We need to have the knowledge and understanding of self to help lead us down the best path.
This week as you maneuver through the turns of life, be very aware of each direction you travel. Know why you chose each turn and recognize the truth in each path you take. If in fact you do take a left turn this week, find the right in that turn and make it the best turn of the day.
About the author: Joye Ritchie-Greene is an Educational Consultant, Writer and Martial Arts Instructor. She is the owner/operator of The Bahamas Martial Arts Academy; president of Time-Out Productions; and is also a columnist for the Freeport News. She has a B.A. in English and an M.S. in Human Resources, resides in Freeport, Grand Bahama with her husband and enjoys playing tennis. Joye can be reached at joye_hel_ena@hotmail.com