---
Disappointment in Butler-Turner's Senate Appointments
-
Dec 23, 2016 - 4:50:48 PM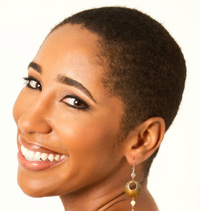 On December 11, 2016, Hon. Loretta Butler-Turner became the first woman to serve as Leader of the Opposition in Parliament in The Bahamas. This followed a petition by seven Free National Movement (FNM) Members of Parliament to the Governor General to replace Leader of the FNM Hon. Hubert Minnis with Mrs. Butler-Turner. The FNM's four Senators — appointed by Minnis — resigned following the vote of no confidence, allowing Butler-Turner to appoint Senators to serve at her pleasure.

A Glimmer of Hope, Disappeared

Amidst the confusion and accusations of betrayal, a large (non-geographical) constituency supported this move, recognizing in it democracy at work...
#WeMarch - A Revolution?
-
Dec 2, 2016 - 11:57:45 AM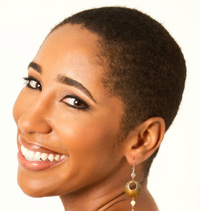 On November 25, 2016, thousands of Bahamians participated in #WeMarch in Nassau, Bahamas. It is important to note that marches reportedly also took place in Grand Bahama, Abaco, Eleuthera, and Mayaguana. Weeks ago, Ranard Henfield — known for his work on Our Carmichael — announced a twelve hour protest march from Arawak Cay to Rawson Square, calling on the government to respond to 18 issues. They included VAT, Marco's Law, public disclosure, and whistle blower protection. Any Bahamian paying moderate attention to current events in the country could stand behind a placard addressing at least one of the listed issues, and many brought new items such as life-saving resources on Family Islands, support for Junkanoo, and protection of marine resources. This contributed to both the large number of participants and general inability to clearly articulate the purpose of the march as related to direct outcomes. The march was an exciting endeavor that gave people a way to participate — a relatively quick start to a lengthy process...
Alicia Wallace talks with Erin Greene on Bill #4
-
Jun 3, 2016 - 4:08:30 PM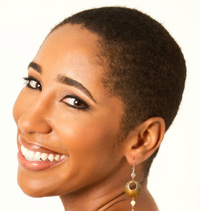 Bill #4: To add "sex" to the prohibited grounds for discrimination in Article 26 of the constitution which currently lists race, place of origin, political opinions, color and creed; has an exclusionary clause which allows for discrimination in legislation on, among others, taxation, adoption, marriage, divorce, and burial.
In the exercise dubbed the "gender equality referendum", bill four has been the cause for much concern in The Bahamas, particularly among (pseudo-) religious, homophobic people, and unabashed misogynists. The most fear-inducing claim in the country has been that bill four - adding "sex" to the prohibited grounds for discrimination - would lead to same-sex marriage...
#FreeThePuff, Free the Mind
-
Feb 18, 2016 - 11:01:28 PM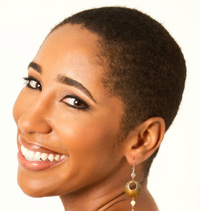 Mothers are fighting for their daughters. They are intervening and advocating for their daughters' rights to exist as black people, unashamed of roots, from historical to follicle.

Young women are holding fast to their identities, rights, and truths as citizens, students, and members of the African diaspora. They are unapologetic about the texture, length, height, and natural state of their hair, even in the face of subjective policies and discriminatory interpretations of them. #FreeThePuff is one of the fastest movements to be built, spreading across the nation in a matter of hours, across gender, generational, class, and religious lines, uniting black Bahamians who recognize the power of natural hair and the threat to its existence ...
Alicia Wallace: My Queen's Young Leaders Experience
-
Dec 18, 2015 - 2:21:30 PM
As my year as
one of the first Queen's Young Leaders
comes to a close and I prepare to hand the baton on to the 2016 winners, I have begun to reflect on how my journey will continue far beyond this inspiring year as an Awardee.
As my year as a Queen's Young Leader comes to a close and I prepare to hand the baton on to the 2016 winners, I have begun to reflect on how my journey will continue far beyond this inspiring year as an Awardee. While most people were interested in my thoughts about meeting Her Majesty The Queen when I was announced as a winner, my mind was on the 59 other Queen's Young Leaders. Above all else...
The Classing of Bahamian Women
-
Oct 30, 2015 - 2:42:00 PM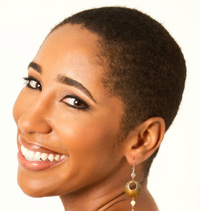 "Girls should be seen and not heard." "Dress the way you want to be addressed."
These are some of the ways we control and class women and girls, blaming them for acts of violence against them before they even occur.
With a constitution that gives men greater citizenship that women, laws that fail to protect married women from rape by their husbands, and policies that put women at a disadvantage, misogyny is alive and well in The Bahamas..."
Bahamas Independence Celebrations and Commisserations
-
Aug 5, 2015 - 3:16:13 PM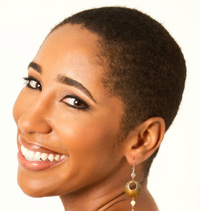 The Bahamas recently celebrated its 42nd anniversary of Independence with a series of events which included the annual Clifford Park celebration. This year's celebration sparked lively discussion in offices, barbershops, and dining rooms about independence, the state of our nation, and the reasons Bahamians choose (not) to participate in planned events. Most of these conversations barely scratched the surface, focusing more on the outcome - our current experience - than the systems and attitudes that lead us, year after year, to this place...
Alicia Wallace on the Bahamas Ambulance Prom Entrance
-
Jun 20, 2015 - 1:28:13 AM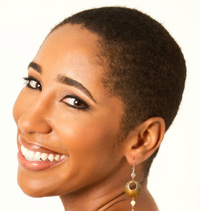 Bahamians on social media have propelled the story of the girl who went to prom by ambulance to instant fame. However it seems now, the same social media users, are lamenting the result of their activity since the story has gained international exposure. Some claim it is a source of embarrassment for them as Bahamian citizens, and for the country itself. It's interesting to see the same people who called for immediate action against the responsible parties at Public Hospital Authority (PHA) completely ignore the role they played in putting this event on the global stage.
When the story first broke on Facebook, many Bahamians let their opinions be known, convinced, as usual, of their own rightness. The overwhelming majority of commenters expressed concern about real emergencies that could have occurred while an ambulance was being used for a prom entrance...
Bahamas Junkanoo Carnival, Costumes, and Consent
-
May 8, 2015 - 1:41:45 PM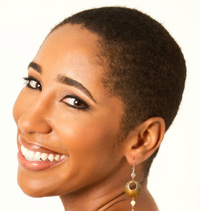 As the Cultural Village and Bahamas Junkanoo Carnival parade route attract large crowds this weekend, it's vital that we talk about body autonomy, consent, and bystander intervention. Women's costumes drew the attention of people across the nation, prompting responses like the one by the Bahamas Christian Council. Careless comments by politicians, religious leaders, and members of the public have perpetuated and promoted rape culture without addressing the issues in our community.

Sexual violence against women is a result of - in addition to other factors - the dehumanization of women. Women are frequently viewed as consumer goods. People feel free to comment on color, shape, size, proportions, and other physical features, reducing women to their bodies...
Doing the Right Thing: In Response to Dame Joan Sawyer's Comments
-
Jun 6, 2016 - 7:45:39 PM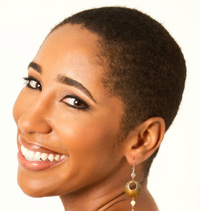 In a 17-minute address at the Bahamas Bar Association, Dame Joan Sawyer, DBE, PC advocated for votes against the constitutional amendment bills for which a referendum will be held on June 7, 2016.
While disappointing, many of her comments were hardly relevant to the impending exercise, thus it would be counterproductive to raise or challenge them at this time. The focus is, as it should be, on the need for a referendum to address the issue of inequality in the constitution, specifically regarding citizenship.
On legalese: Early in her contribution, Dame Sawyer complained of the questions, as posed in 2002, being "bound up in legalese" which would have resulted in her voting no...
Are You a Cyber Criminal?
-
Apr 10, 2015 - 12:04:01 PM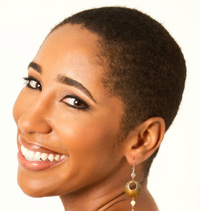 The internet, mobile devices, and social media brought significant changes to the creation, consumption, and sharing of information. We need only reach into our pockets and peck at tiny keys to gain access to a world of data. This has come as a relief and welcome improvement for many, but others suffer the effects of exploitation, bullying, and harassment.
Over the past few months, we have seen an increase in shared media, specifically through Facebook and Whatsapp. An alarming rate of shares, attention, and commentary center around material portraying people who have not consented to the recording and/or sharing of the material...
The Bahamas Christian Council and Junkanoo Carnival
-
Feb 20, 2015 - 7:00:43 AM
Bahamas Junkanoo Carnival has spurred an explosion of conversation on culture, music, gender, sexuality, and tourism since its conception. It has become clear that there are disparate views on the festival, springing like weeds from foundations of religion, economic development, tourism, morality, and societal norms. While there are many aspects of this new festival that are deserving of scrutiny, it is imperative that we focus on the issues raised by the Bahamas Christian Council - expressed by Dr. Ranford Patterson in January 2015 - before going any further.


Any Bahamian paying attention to current events, news reports, and the bodies tasked with responding to the same expected a statement from the Bahamas Christian Council. As the self-appointed moral police of the nation, frequently supported and enabled by the government...
<< prev page next page >>